Βesides Deezer and Spotify, this last playlist of the year also plays on Tidal, which offers CD quality, hi-fi sound. (Blame it on Black Friday and on other Christmas offers from music streaming services 🙂 )
Quality sound really matters! It is all about the quality of vibration that stimulates the brain cells, generates emotional reaction and makes the body to dance, as it levels with low frequencies. It's one of the reasons why musicians pay an arm and a leg for expensive instruments and practice endless hours to enrich their sound-color palette.
So, how will you dig the luscious sounds of clarinets, bass clarinet and contrabass clarinet, as they played by four different clarinetists on this playlist, if you don't feed your worthy sound system with a decent digital signal?  Or, how can you enjoy that velvet voice, recorded with vintage microphones, singing, somehow like Cecile McLorin Salvant, "Mad About The Boy" with the Phonotone Orchestra?
And then, you can go and get the vinyls, if they are available, to enjoy awesome, "state of the art" arrangements by modern big bands and orchestras, such as Miho Hazama's, De-Phazz's or Remy Le Boeuf's that are winking at you, I mean tickling your ear, through this amazing, full of new names playlist, that you can immediately listen to, from the following links:
Unluckily, platforms are not identical. Tidal misses the Rookies' album, there is no Todd Marcus – Trio+ on Spotify and the so friendly Deezer does not collaborate with the remarkable Sunnyside Records that released Miho Hazama's third. Will they ever coordinate to let us do our job properly?
Ending up with all available information about the 20 albums contributing to the playlist, plus some brief comments. Happy Listening!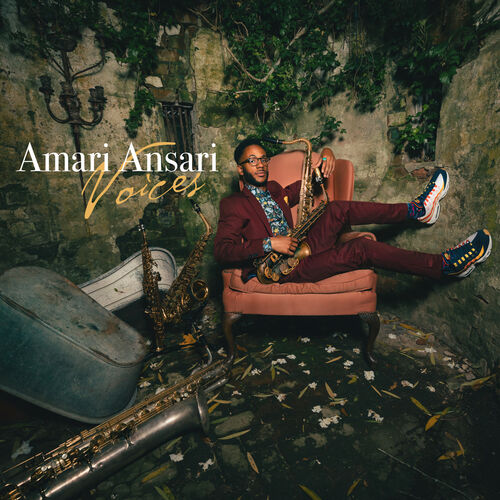 Amari Ansari – Voices
Genre: Soul-funk jazz, new jazz
Label: Bubble Bath Records
Country:  New Orleans, USA
Reviews: (About)
Listen: Deezer, Spotify, Tidal
Groovy, entertaining jazz on a debut album by dynamic saxophonist and producer Amari Ansari, an acclaimed member of New Orleans scene (Delfeayo Marsalis, New Orleans Jazz Orchestra)
Miho Ηazama – Dancer in Nowhere
Genre: Contemporary jazz, Big band
Label: Sunnyside
Country: New York
Reviews: JazzTimes, DownBeat
Listen: Spotify, Tidal, Bandcamp
Grammy nominated composer and bandleader Miho Ηazama seems to follow Maria Schneider's steps. Featuring Steve Wilson (as), Jason Rigby (ts), Lionel Loueke (g), Nate Wood (dr) and more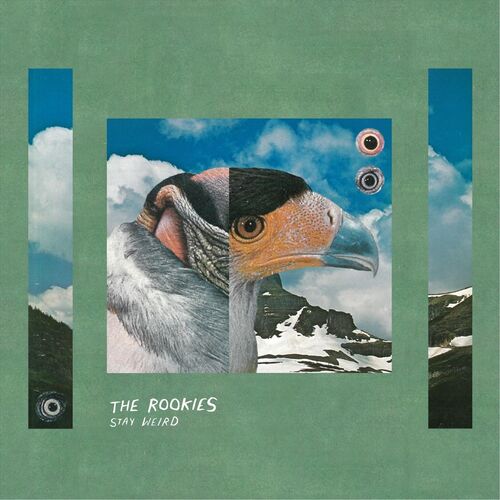 The Rookies – Stay Weird
Genre: Contemporary jazz
Label: The Rookies
Country: Melbourne, AU
Reviews:
Listen: Deezer, Spotify, Bandcamp
A "cult" jazz quintet with a stylish approach to the blues form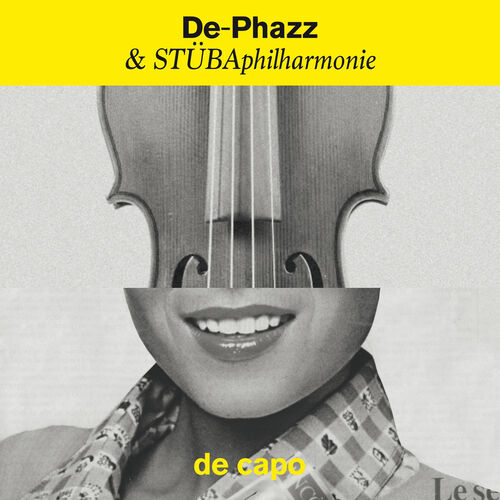 De-Phazz & STÜBAphilharmonie – De Capo
Genre: Lounge jazz
Label: Phazz-a-delic
Country: DE
Reviews: (About)
Listen: Deezer, Spotify, Tidal
An easy listening project with splendid orchestrations, by the legendary De-Phazz band and STÜBAphilharmonie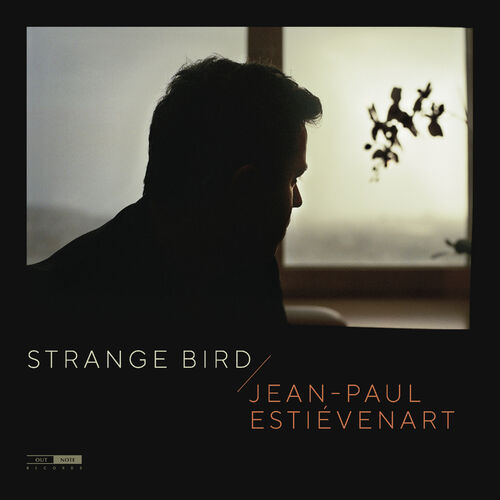 Jean-Paul Estiévenart Quintet – Strange Bird
Genre: Contemporary jazz, modern jazz
Label: Outnote Records
Country: Belgium
Reviews: (About)
Listen: Deezer, Spotify, Tidal
Not just dreamy jazz moods, by "subtle" trumpeter Jean-Paul Estiévenart's quintet, featuring Logan Richardson (as)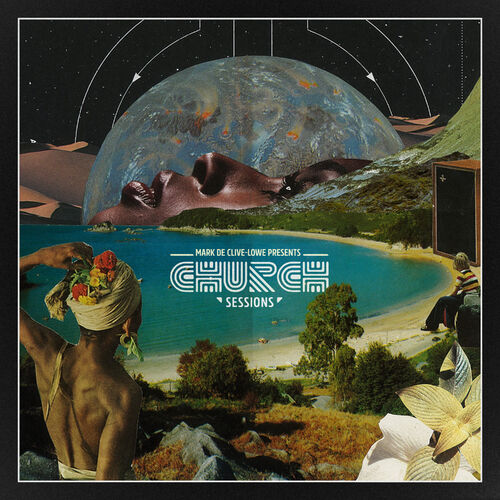 Mark de Clive-Lowe – CHURCH Sessions
Genre: Beats, electronic, jazz, soul
Label: World Galaxy / Alpha Pup Records
Country: Los Angeles, California
Reviews: BeatCaffeine, 48hills
Listen: Deezer, Spotify, Tidal, Bandcamp
Favorite artist of modernjazz.gr Mark de Clive-Lowe mixes successfully jazz and DJ culture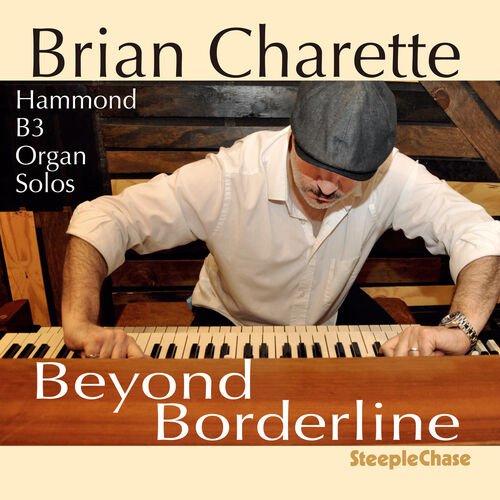 Brian Charette – Beyond Borderline
Genre: Straight-ahead jazz
Label: SteepleChase
Country:  New York
Reviews:
Listen: Deezer, Spotify, Tidal
Solo Hammond organ by Brian Charette and you need nothing more..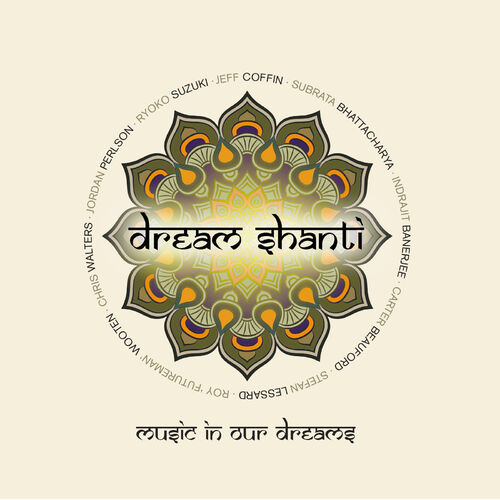 Dream Shanti – Music in Our Dreams
Genre: East/West fusion
Label: Ear Up Records
Country:
Reviews: JazzTimes, LydiaLiebman
Listen: Deezer, Spotify, Tidal
Multi-reedman Jeff Coffin's East/West fusion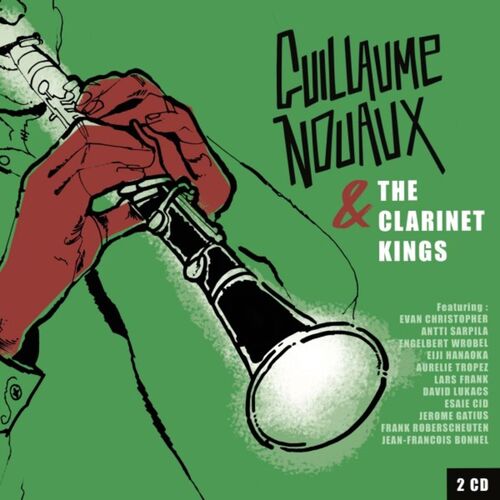 Guillaume Nouaux – Guillaume Nouaux & the Clarinet Kings
Genre: Swing, classic Jazz
Label: iMD-Guillaume Nouaux
Country: FR
Reviews: SyncopatedTimes
Listen: Deezer, Spotify, Tidal, Bandcamp
Enjoy eleven different clarinet sounds & players on drummer Guillaume Nouaux's album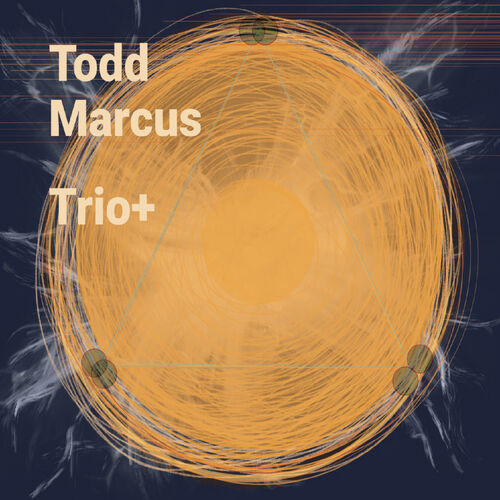 Todd Marcus – Trio+
Genre: Free-bop, post-bop
Label: Stricker Street Records
Country: Baltimore, Maryland
Reviews: CapitalBop, JazzTimes
Listen: Deezer, Tidal, Bandcamp
Bass clarinetist Todd Marcus's trios with renown collaborators, Ralph Peterson or Eric Kennedy (dr) and Jeff Reed or Ameen Saleem (b). Featuring Sean Jones (tp)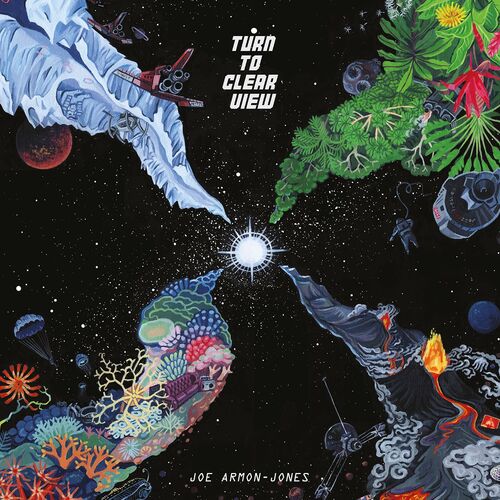 Joe Armon-Jones – Turn to Clear View
Genre: Hip-hop, dub,  jazz, R&B/soul
Label: Brownswood Recordings
Country: London, UK
Reviews: AllaboutJazz
Listen: Deezer, Spotify, Tidal, Bandcamp
A "cornerstone of London's underground jazz scene" where DJ culture is prominent, keyboardist Joe Armon-Jones is on his second, sold out album, featuring Nubya Garcia
Frank Glover -Tones for the Boatman, spiritum viventum Claude David Sifferlen
Genre: Modern jazz, neoclassical
Label: Frank Glover
Country: Indiana, USA
Reviews:
Listen: Deezer, Spotify, Tidal
Clarinetist, saxophonist, composer and arranger Frank Glover released this album in memory of his mentor and collaborator, pianist Claude Sifferlen. As he says, it's "a 30 year collection of my time with a master musician. Duo, trio, quartet and string orchestra settings. Only original compositions"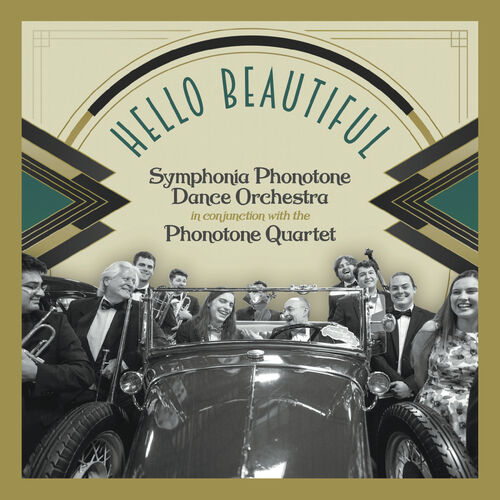 Symphonia Phonotone Dance Orchestra, Phonotone Quartet – Hello Beautiful
Genre: Retro swing, vocal jazz
Label: Phonotone Orchestra
Country: Sacramento, USA
Reviews:
Listen: Deezer, Spotify, Tidal
Phonotone Orchestra plays "syncopated dance music, swing and jazz from the 1920s, 1930s and early 1940s, in the style of the of the great dance orchestras of the era". For a more convincing sound, they used vintage microphones for this recording!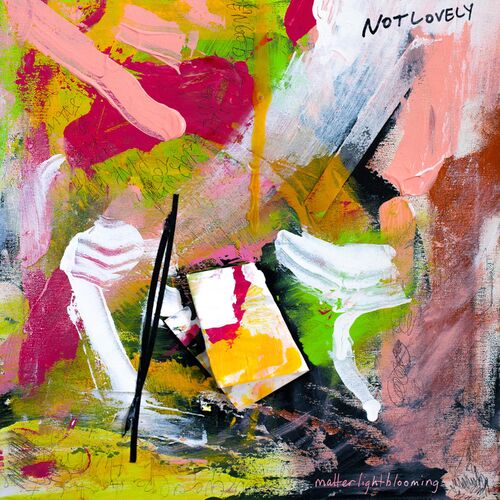 Matterlightblooming – Not Lovely
Genre: alt. rap/hip-hop, jazz, soul
Label: Not Labely
Country: Chicago, Illinois
Reviews: ChicagoCrowdSurfer (find: Matterlightblooming)
Listen: Deezer, Spotify, Tidal, Bandcamp
An "experimental hip-hop jazz odyssey"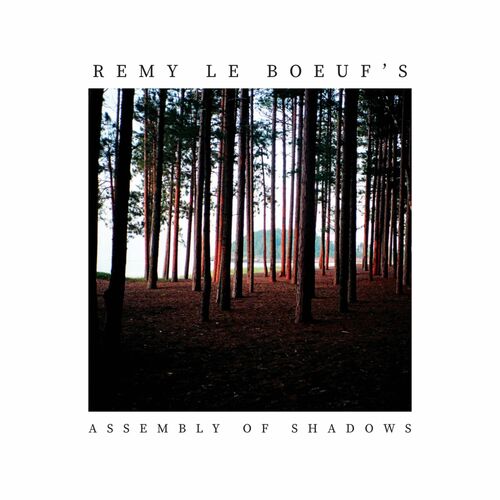 Remy Le Boeuf – Assembly of Shadows
Genre: Modern jazz, big band
Label: Soundspore Records
Country: Brooklyn, New York
Reviews: AllAboutJazz
Listen: Deezer, Spotify, Tidal, Bandcamp
Advanced orchestral work by awarded composer, saxophonist and flutist Remy Le Boeuf, ft. Philip Dizack (tp), Natalie Cressman (trb)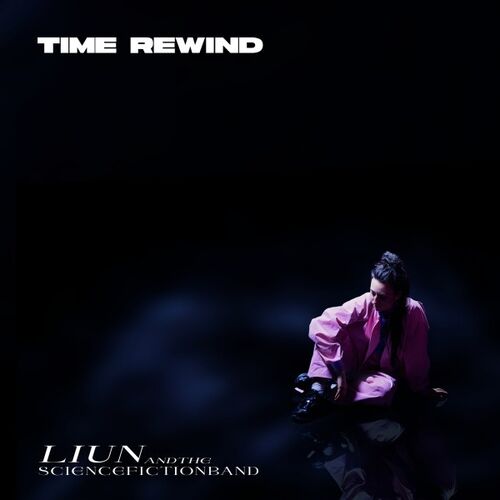 LIUN and The Science Fiction Band – Time Rewind
Genre: Psychedelic pop
Label: Enja/Yellowbird Records
Country: Berlin, Germany
Reviews: BeatsInternational
Listen: Deezer, Spotify, Tidal, Bandcamp (single)
Jazz infused psychedelic pop by vocalist Lucia Cadotsch, multi-instrumentalist Wanja Slavin and guests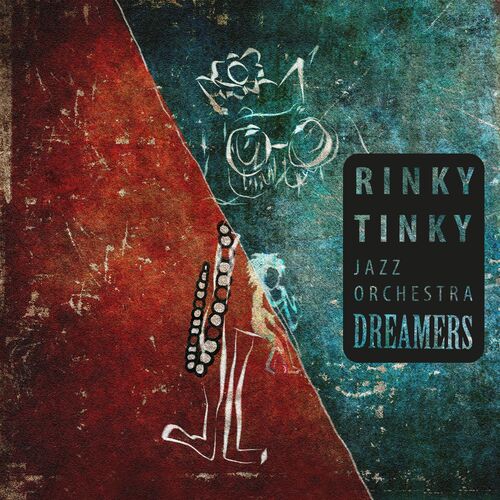 Rinky Tinky Jazz Orchestra – Dreamers
Genre: Jazz-funk
Label: Jsm S.r.l.s.
Country: Italy
Reviews:
Listen: Deezer, Spotify, Tidal
Saxophonist Giuseppe Russo's Rinky Tinky Jazz Orchestra is hot and interesting, aiming at "a fun and enjoyable experience"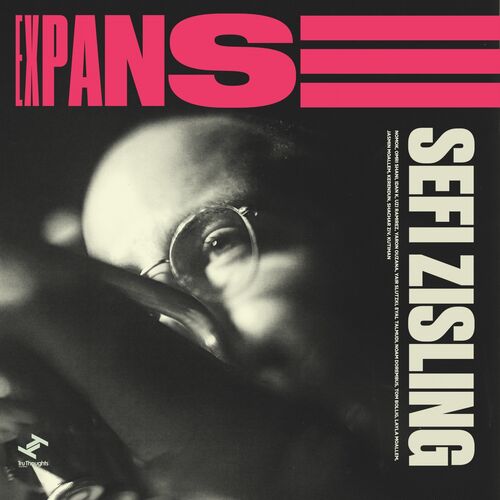 Sefi Zisling – Expanse
Genre: Jazz-funk, afro-beat, spiritual jazz
Label: Tru Thoughts
Country: Tel Aviv Yafo, Israel
Reviews: (About)
Listen: Deezer, Spotify, Tidal, Bandcamp
Trumpeter Sefi Zisling and his group play groovy jazz, inspired from the styles of 1970s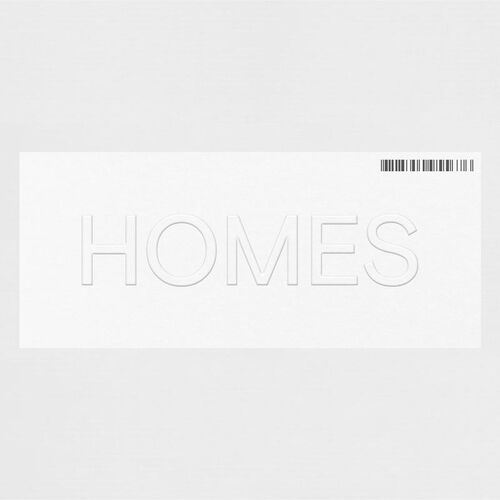 Greyheads – Homes
Genre: Jazz hip-hop
Label: Super-Sonic Jazz Records
Country: Rotterdam, Netherlands
Reviews: DeeJay
Listen: Deezer, Spotify, Tidal, Bandcamp
Greyheads is a 6-piece band, on the new, easy going jazz path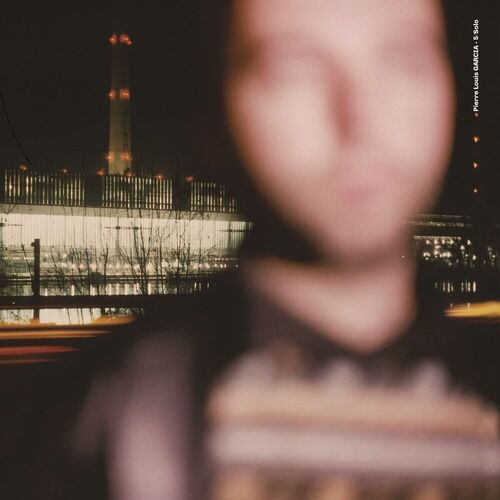 Pierre-Louis Garcia – 5 / Solo
Genre: Free/avant-garde
Label: Palestro
Country: France
Reviews:
Listen: Deezer, Spotify, Tidal
Amazing solo contrabass clarinet and more by Pierre-Louis Garcia
Funky DL – Life After Dennison
Genre: Jazz rap/hip-hop
Label: Washington Classics
Country: London, UK
Reviews:
Listen: Deezer, Spotify, Tidal, Bandcamp
Funky DL is regarded as one of the best UK's producers and MCs (Masters of Ceremonies), dealing with political and social issues
---
Links to our playlist are also here:
---
Following more new releases by renown jazz artists:
TRUMPETERS
SAXOPHONISTS
CLARINETIST
TROMBONISTS
GUITARISTS
PIANISTS/KEYBOARDISTS
BASSISTS
DRUMMERS/PERCUSSIONISTS
VOCALISTS
Maria Mendes – Close to Me
(ft. Metropole Orkest, John Beasley)

Enrique Heredia Negri – Bolero Solo

(ft. Ed Calle, Chano Dominguez, Jerry Gonzalez)

Andy James – Blue

(ft.  Rick Margitza, Terell Stafford, Michael Dease, Bill Cunliffe, Marvin Smitty Smith)
GROUPS
BIG BANDS
Hope you enjoy it!
Imitonios