From shallow waters to deep ones… This is the subtitle of our summer collection, which seems like a dive into the alluring cool sea, that of the contemporary jazz discography, in this case.
At first, you're able to step on the sea bed with ease, but later on, it's best to know how to swim, since there's no telling of what you might encounter. Certainly not rubbish, or warblers and dogfish, though! On the contrary, life jackets are available at critical points. Swim freely within the safe zone of modernjazz.gr! 
Enjoy the playlist on music streaming services:
(misses two tracks)
---
Find below information, reviews and comments about the 20 albums contributing to this, two-hour program: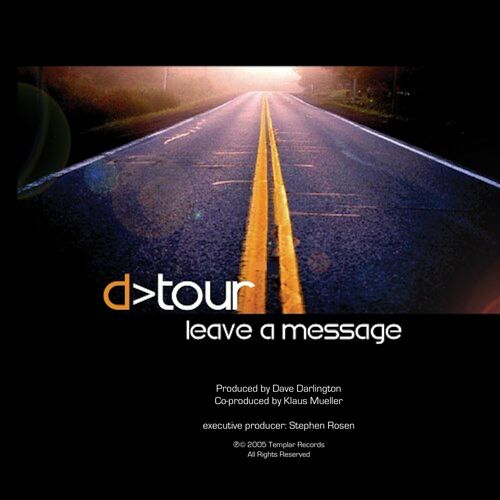 D>tour – Leave A Message (2005/2020)
Genre: Smooth jazz
Label: Templar Records
Country: USA
Reviews:
Listen: Deezer, Spotify
Smooth jazz may no longer be fashionable, but this doesn't prevent us from recalling some of its fine moments with this reissue that just appeared on the streaming services, by Klaus Mueller, a very productive pianist, composer and producer, in collaboration with bassist/composer Dave Darlington and other well-known players, such as Ofer Assaf, Chieli Minucci and Alex Sipiagin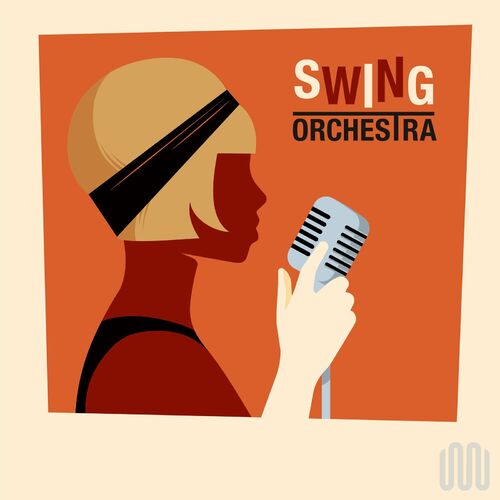 Manuel Faivre and Ellen Birath – Swing Orchestra 
Genre: Swing, vocal jazz
Label: MY MUSIC LIBRARY
Country: France
Reviews:
Listen: Deezer, Spotify
The timeless charm of swing is due to its dancing character, but also to the cheerfulness and the skill of bands that continue to serve it, such as trumpeter Manuel Faivre's and singer Ellen Birath's Swing Orchestra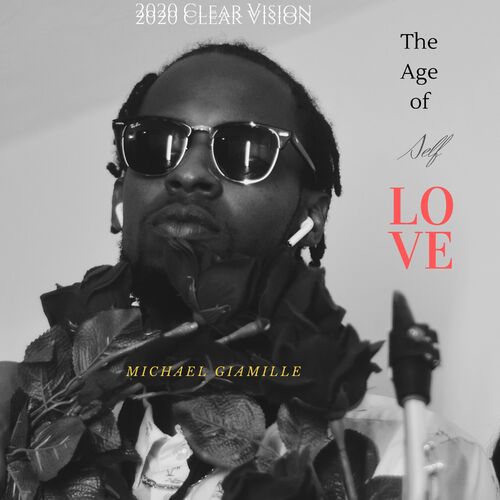 Michael Giamille – 2020 Clear Vision the Age of Self Love
Genre: New jazz, hip-hop
Label: MGM Productions LLC
Country: Virginia, USA
Reviews:
Listen: Deezer, Spotify
Saxophonist Michael Giamille successfully follows the modern trend that appoints hip-hop as the dominant rhythmic base of current pop-jazz culture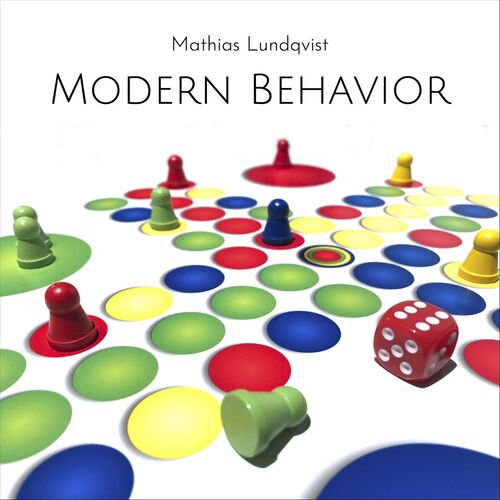 Mathias Lundqvist – Modern Behavior
Genre: Modern jazz, chamber jazz, vocal
Label: Behind the Beat
Country: Stockholm, Sweden
Reviews: Facebook
Listen: Deezer, Spotify
A beautiful and sophisticated work by pianist and composer Mathias Lundqvist, with "chamber" jazz arrangements, achieved with the help of the violin, the cello, the oboe and the clarinet. Vocals by Maria Lindström, Sandra Widman and saxophone by Magnus Dölerud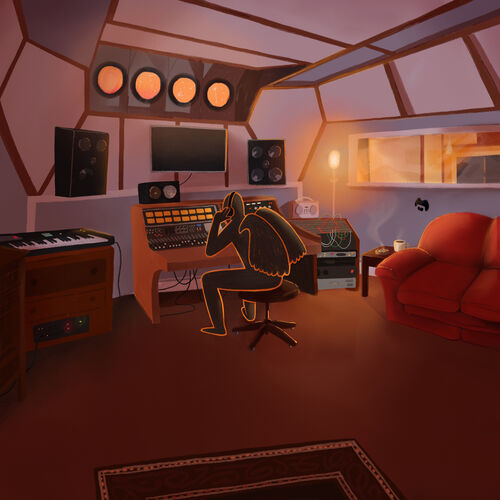 PYJÆN – Sage Secrets EP
Genre: Nu-jazz, funk, beats
Label: DeepMatter
Country: London, UK
Reviews: JazzRevelations, BackSeatMafia
Listen: Bandcamp, Deezer, Spotify
PYJÆN is a youthful quintet that utilizes various influences to form its fresh, club-oriented sound.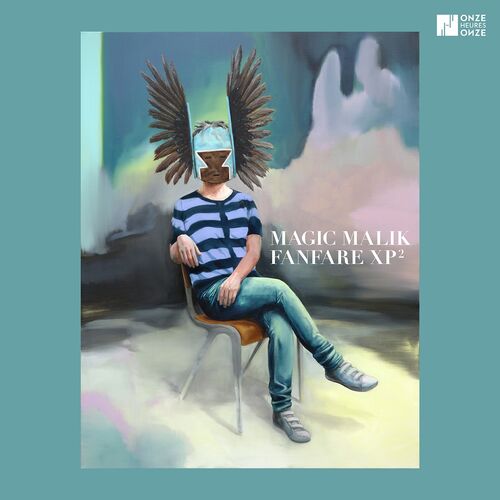 Magic Malik – Magic Malik Fanfare XP, Vol. 2
Genre: Modern jazz
Label: Onze Heures Onze
Country: France
Reviews: OnzeHeuresOnze
Listen: Deezer, Spotify
With Guandeloupian origins and obvious stylistic influence from Steve Coleman and Olivier Messiaen, the 51-year-old flutist and composer Malik Mezzadri leads a large ensemble, the quirky sounding Fanfare XP, in collaboration with trumpeter Olivier Laisney and saxophonist Pascal Mabit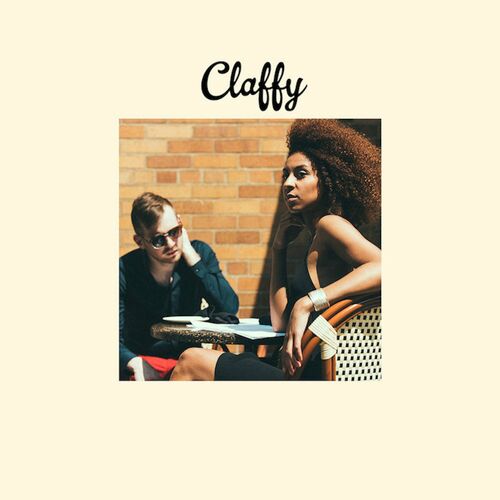 Alexander Claffy – Claffy I (2016/2020)
Genre: New Jazz, post-bop, vocal
Label: La Reserve Records
Country: Harlem, NY
Reviews:
Listen: Deezer, Spotify
Alexander Claffy is a young, distinguished bassist and former pianist, with a serious CV and collaborations with A-class names (Orrin Evans, Randy Brecker, Joey DeFrancesco ..)
On his first album from 2016, now available for streaming, he mostly composes and plays smart songs, along with Sonny Step (voc), Victor Gould (p), Michael King (keys), Benny Benack III (tr), Ben Eunson (g), Matt Chalk (as), Troy Roberts (ts), David Gibson (trb), Kyle Poole and Jonathan Barber (dr)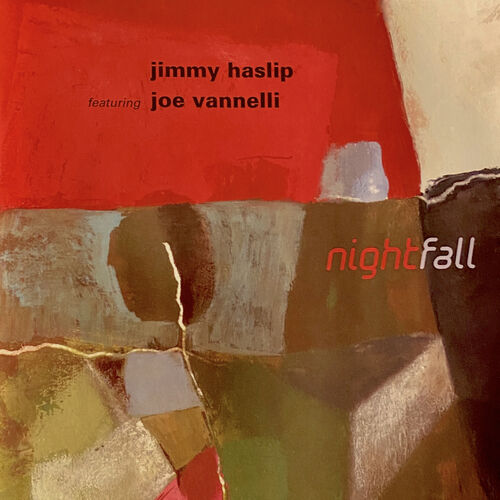 Jimmy Haslip, Joe Vannelli – Nightfall (2010/2020)
Genre: Fusion
Label: Blue Canoe Records
Country:
Reviews: AllAboutJazz
Listen: Deezer, Spotify
Another re-release with enjoyable latin, fusion, afro-cuban, soul and smooth grooves, by melodic bassist, Yellowjackets' founding member, Jimmy Haslip, keyboardist Joe Vannelli and many other participants, including the notable Wayne Bergeron (tp), Bob Mintzer (ts) and Steve Tavaglione (ss, as)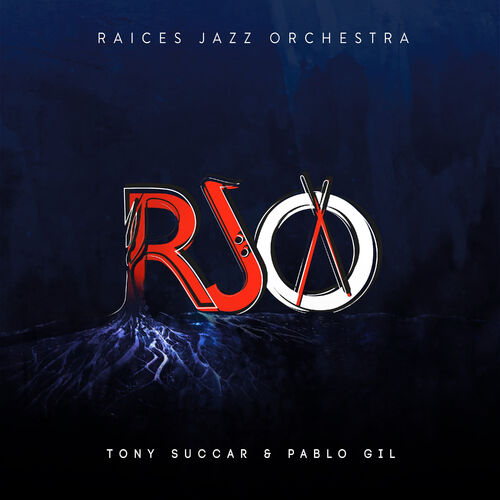 Tony Succar, Pablo Gil – Raices Jazz Orchestra
Genre: Latin jazz, big band
Label: Unity Entertainment
Country: South Florida
Reviews: LatinJazzNet
Listen: Deezer, Spotify
Raices Jazz Orchestra is a new, hot latin-jazz big band, by the young, Latin-Grammy multi-winner, drummer and producer Tony Succar and saxophonist Pablo Gil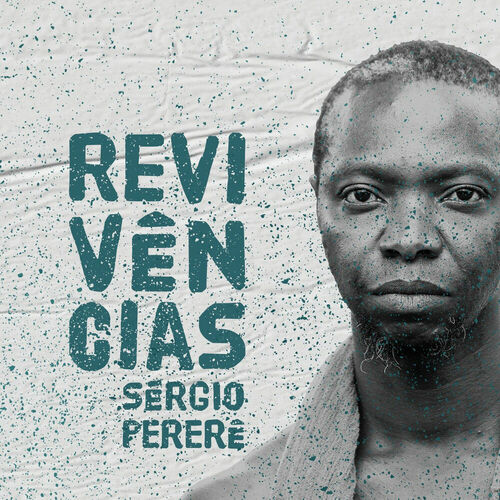 Sérgio Pererê – Revivências
Genre: Música Popular Brasileira (MPB)
Label: Sérgio Pererê [dist. Tratore]
Country: Brazil
Reviews: CulturaDoria,  Globo
Listen: Deezer, Spotify
With his evocative, ritualistic voice, Sérgio Pererê sings Brazilian composers, such as Chico Buarque, Gilberto Gil, Milton Nascimento and others. Featuring Acauã Rane (b, g, bg) and Richard Neves (p)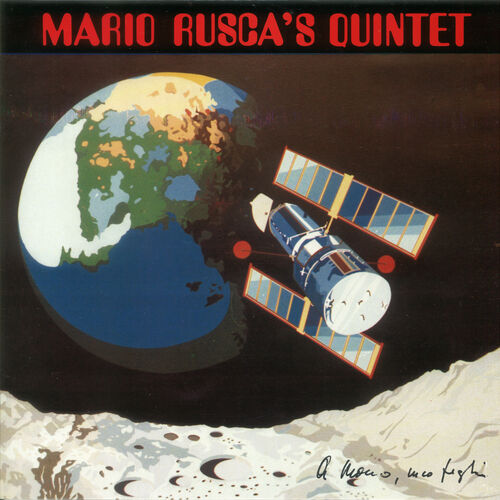 Mario Rusca's Quintet – Mario Rusca's Quintet
Genre: Contemporary jazz
Label: Four Flies Srls
Country: Italy
Reviews: VoiceMagazine/interview
Listen: Deezer, Spotify
Quality, tasteful mainstream with high energy, speed, accuracy, and all the goods, on an album not at all promoted, from the group of the experienced Italian pianist Mario Rusca, who has worked with many great musicians of the past
Derrick Hodge – COLOR OF NOIZE
Genre: New Jazz
Label: Blue Note Records
Country: NY, USA
Reviews: BlueNote, BassMagazine, AmericanSongWriter, GlideMagazine
Listen: Deezer, Spotify
Derrick Hodge, bassist of the "Robert Glasper Experiment", needs no further introduction. Here we have his beautiful third personal album, that can equally satisfy demanding listeners and background music lovers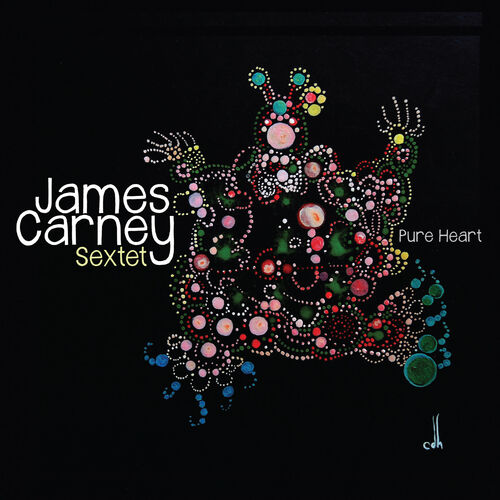 James Carney Sextet – Pure Heart
Genre: Modern jazz, post-bop
Label: Sunnyside
Country: Brooklin, NY
Reviews: DownBeat, JazzTrail, PopMatters
Listen: Bandcamp, Deezer, Spotify
Award-winning pianist and composer James Carney assembled this sextet of renowned players and inspired them with his solid compositions to express their creativity, even more, to improvise collectively.
With Stephanie Richards (tp), Ravi Coltrane (ss, ts), Oscar Noriega (as, bcl), Dezron Douglas (b) and Tom Rainey (dr)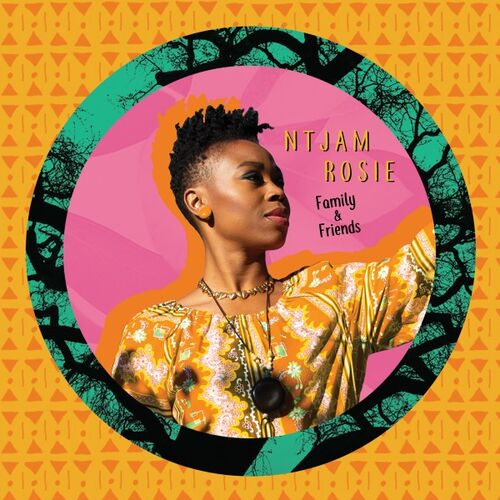 Ntjam Rosie – Family & Friends
Genre: Neo-soul, R&B/soul
Label: O-tone
Country: Rotterdam, NL
Reviews: SonicSoulReviews, WeOwnRotterdam
Listen: Deezer, Spotify
Originated from Cameroon and based in the Netherlands, Ntjam Rosie is a sweet, expressive and sensual singer who makes an international career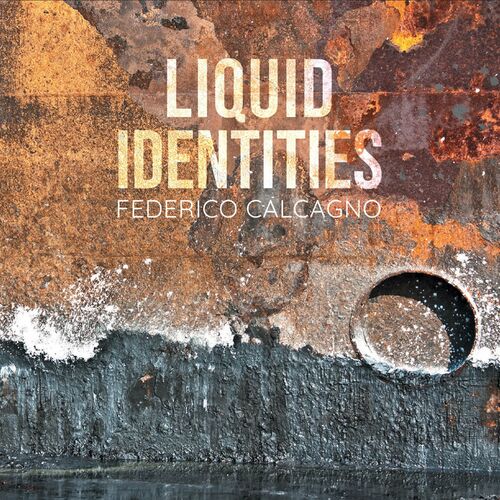 Federico Calcagno – Liquid Identities
Genre: Modern jazz
Label: Aut Records
Country: Amsterdam, NL
Reviews: AutRcords, JazzinFamily (interview)
Listen: Bandcamp, Deezer, Spotify
Smart jazz grooves, advanced compositions, polyphonies, sounds of classical quality and ingenious solos, by Italian clarinetist and composer Federico Calcagno's youthful quintet, also including alto saxophone, piano, cello and drums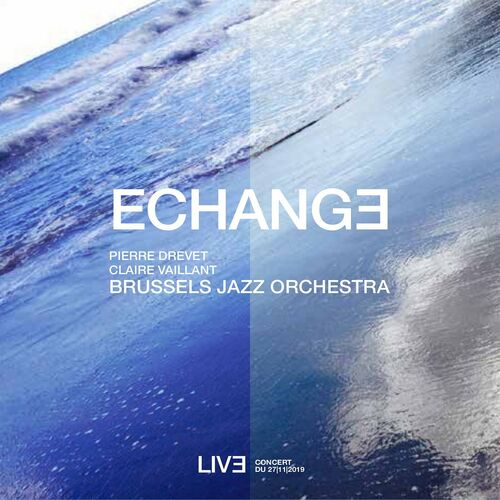 Brussels Jazz Orchestra, Claire Vaillant, Pierre Drevet  – Échange (Live, 27 Novembre 2019)
Genre: Contemporary big-band
Label: Lilananda
Country: Belgium
Reviews: BJO/event
Listen: Deezer, Spotify
Impressionistic soundscapes by Brussels Jazz Orchestra, one of the greatest European big bands, performing live trumpeter Pierre Drevet's original compositions and arrangements. Featuring vocalist Claire Vaillant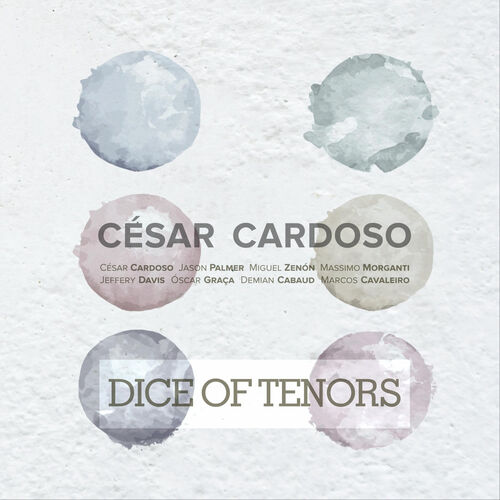 César Cardoso – Dice of Tenors
Genre: Contemporary jazz, post-bop
Label: César Cardoso
Country: Lisbon, Portugal
Reviews: AllAboutJazz
Listen: Bandcamp, Deezer, Spotify
Imaginative covers of standards and more, with latin and other colors, by remarkable tenor saxophonist and arranger César Cardoso's octet, featuring Jason Palmer (tp) and Miguel Zenon (as)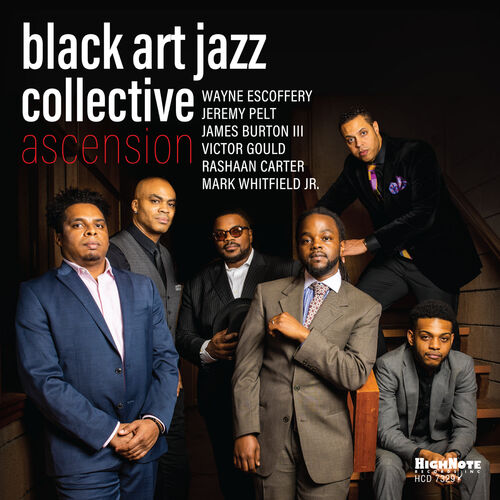 Black Art Jazz Collective – Ascension
Genre: Contemporary jazz, post-bop
Label: HighNote Records
Country: USA
Reviews: JazzIt
Listen: Deezer, Spotify
Exemplary, dynamic, possibly even "hard" post-bop, by the Black Art Jazz Collective, a first-class sextet, formed in 2012.  The current lineup includes two of the founding members, Wayne Escoffery (ts) and Jeremy Pelt (tp), along with James Burton III (trb), Victor Gould (p), Rashann Carter (b) and Mark Whitfield Jr. (dr)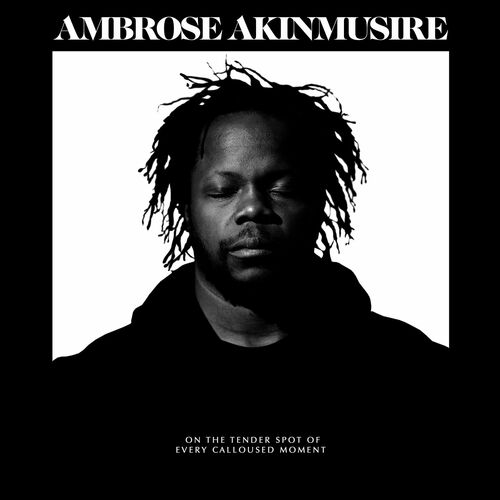 Ambrose Akinmusire – on the tender spot of every calloused moment
Genre: Modern jazz
Label: Blue Note Records
Country: ΝΥ, USA
Reviews: BlueNote, PitchFork, AllAboutJazz
Listen: Deezer, Spotify
Inspired by sociopolitical issues, creative virtuoso trumpeter Ambrose Akinmusire's fifth album is, once again, a today's fine jazz art statement, with a poetic mood and blue feeling.
Featuring his long-time bandmates, Sam Harris (p), Harish Raghavan (b), Justin Brown (dr) and guests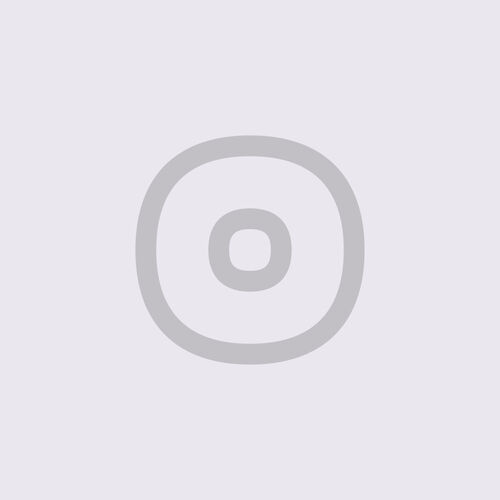 Clairdee – A Love Letter to Lena
Genre: Vocal jazz
Label: Declare Music
Country: San Francisco, USA
Reviews: AllAboutJazz, JazzJournal
Listen: Deezer, Spotify
With her warm, rich voice on nice arrangements, Clairdee makes a tribute to Lena Horne, also including narrative parts by actress Margo Hall. Featuring Regina Carter (vln), Charles McNeal (ts) and others
---
 Enjoy the playlist on music streaming services
(misses two tracks)
---
More new releases are listed below (links to Deezer)
TRUMPETERS
SAXOPHONISTS
FLUTISTS
Ji Yun Kim – Rising

(ft. Adam Rogers, Mark Ferber, Alex Spiagin)
TROMBONISTS/TUBISTS
GUITARISTS
PIANISTS/KEYBOARDISTS
BASSISTS
Michael Olatuja – Lagos Pepper Soup
(ft. Lionel Loueke, Regina Carter, Becca Stevens, Grégoire Maret..)
DRUMMERS/PERCUSSIONISTS
VIBRAPHONIST
Roy Ayers, Ali Shaheed Muhammad, Adrian Younge – Jazz Is Dead
VIOLINIST
ACCORDIONISTS
VOCALISTS
BIG BANDS
GROUPS
GREEK ARTISTS
---
Have a nice, jazzy summer!
Imitonios