Since nineteen new tunes are in heavy rotation, that means a decent, handmade playlist is ready to be published. Although few people nowadays care for such details, here you will find, as always, all available information and reviews about the albums taking part in the playlist, links to the artists' websites and a brief description. It's just a small tribute to the jazz musicians who, with their unbridled willingness for artistic creation, offer high-quality music enjoyment, almost for free.
Listen to the playlist here
Get to know what you listen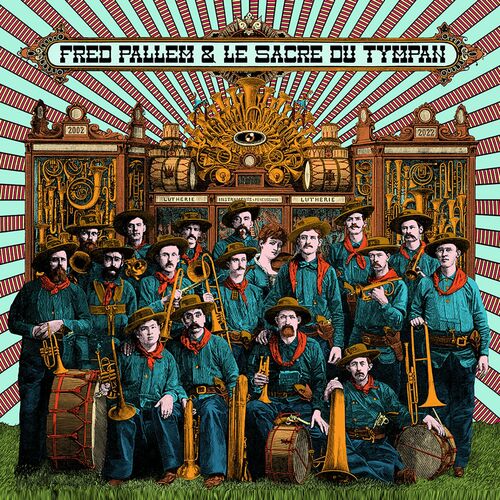 Fred Pallem – Le Sacre du Tympan
Genre: Modern big band, folklore
Label: Street Studio
Place: Paris, FR
Reviews: 
Listen: Bandcamp, Deezer, Spotify, Youtube
Bassist and composer Fred Pallem leads Le Sacre du Tympan, a 20 y.o. "joyfully unclassifiable orchestra"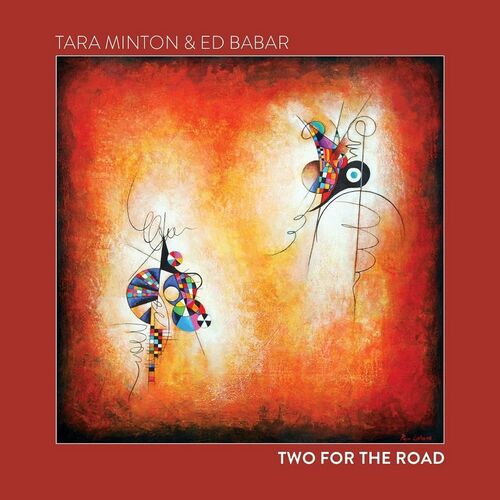 Tara Minton & Ed Babar – Two For The Road
Genre: Contemporary jazz
Label: Jazzizit Records
Place: London, UK
Reviews: JazzInEurope, AllAboutJazz, JazzTimes
Listen: Bandcamp, Deezer, Spotify, Youtube
Stylish interpretations of jazz standards and other songs by vocalist/harpist Tara Minton  and double bassist Ed Babar, also featuring Stan Sulzmann (ts) and Lilia Iontcheva (perc)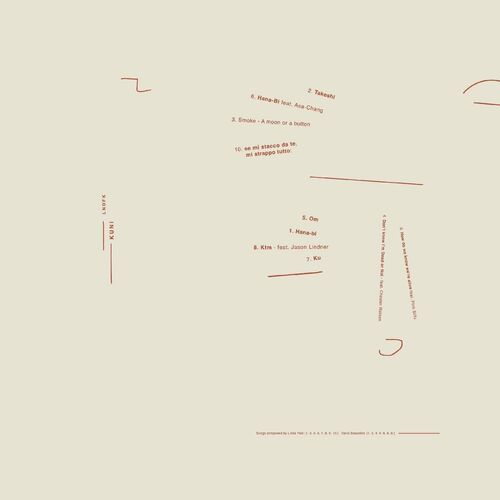 Lndfk – Kuni
Genre: Jazz-hop, new jazz
Label: Bastard Jazz Recordings
Place: Naples, Italy
Reviews: SpectrumCulture, 1stDayFresh
Listen: Bandcamp, Deezer, Spotify, Youtube
Vocalist and producer LNDFK (aka Linda Feki) "presents her ground-breaking debut album"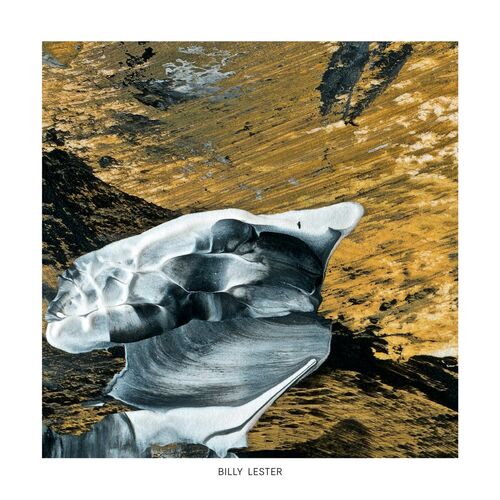 Billy Lester – From Scratch
Genre: Contemporary jazz
Label: Newvelle Records
Place: New York, USA
Reviews: ArtFuse, JazzIz, NewvelleRecords
Listen: Deezer, Spotify, Youtube
Classic, as well as quirky, veteran pianist Billy Lester and his renowned partners, Rufus Reid (b) and Matt Wilson (dr), are capable of offering surprises
Billy Lester, one very hip nerd – (Jazziz)
A pianist of unfailing sensitivity and unpredictable instinct – (WBGO).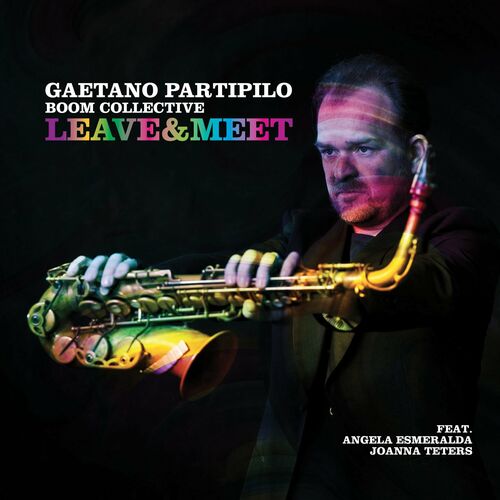 Gaetano Partipilo – Leave&Meet
Genre: Nu jazz, fusion, contemporary jazz
Label: Jazz Engine (AUAND)
Place: Bari, Italy
Reviews: 
Listen: Bandcamp, Deezer, Spotify, Youtube
Tasty jazz grooves by saxophonist Gaetano Partipilo and Boom Collective. On vocals, Angela Esmeralda Pepe and Joanna Teters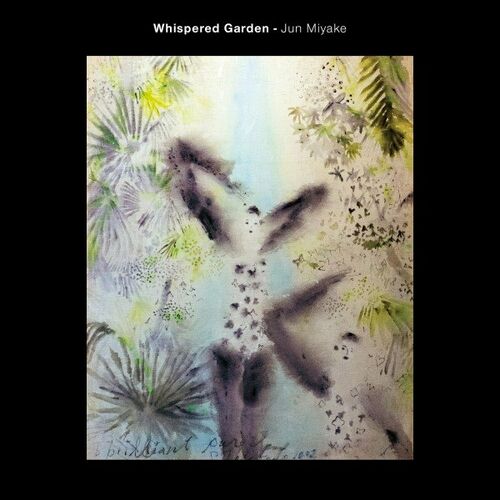 Jun Miyake – Whispered Garden
Genre: World, ambient, jazz
Label: Yellowbird Records
Place:  Japan
Reviews: AllAboutJazz, CDJournal
Listen: Bandcamp, Deezer, Spotify, Youtube
Cross-genre contemporary music, by trumpeter and "sound architect" Jun Miyake, featuring Dave Liebman, Arto Lindsay, and more
Jun is truly unique; he constantly produces that Third Thing between music and imagery (Wim Wenders)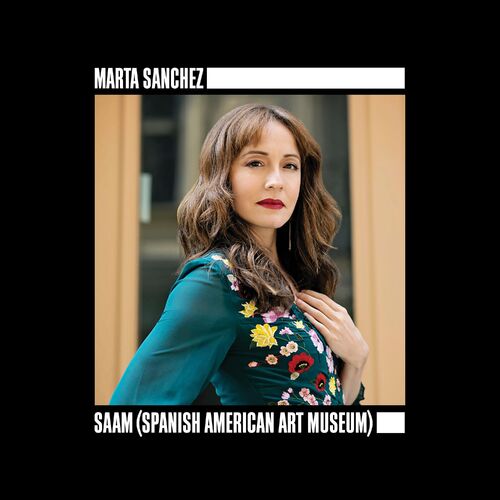 Marta Sanchez – SAAM (Spanish American Art Museum)
Genre: Modern jazz
Label: Whirlwind Recordings
Place: New York, USA
Reviews: NYTimes, PopMatters, JazzTimes
Listen: Bandcamp, Deezer, Spotify, Youtube
"Circling rhythms, elaborate forms and criss-crossing counterpoint distinguish pianist and composer Marta Sanchez's sonic signature".
Featuring Alex LoRe (as), Roman Filiu (ts), Rashaan Carter (b), Allan Mednard (dr).Guests are Ambrose Akinmusire (tr) and Camila Meza (voc)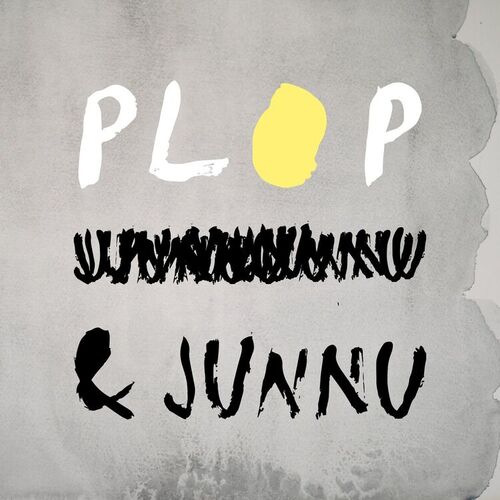 PLOP & JUNNU – PLOP & JUNNU
Genre: Free-bop
Label: Fiasko Records
Place: Finland
Reviews: FiaskoRecords
Listen: Deezer, Spotify, Youtube
PLOP is a creative trio by Mikko Innanen (saxes, oboe), Ville Herrala (b) and Joonas Riippa (dr, perc). On their fifth album, they share ideas with emblematic Finnish saxophonist-flutist Juhani "Junno" Aaltonen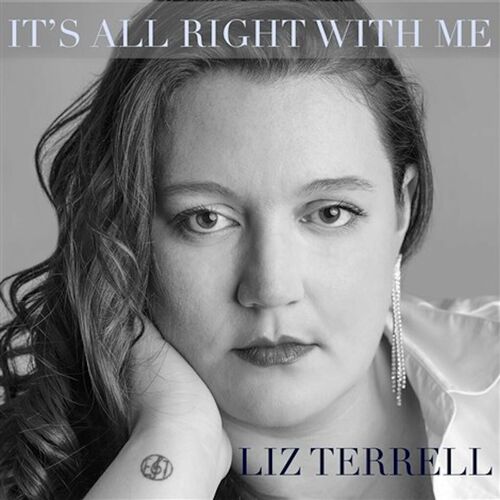 Liz Terrell – It's All Right With Me
Genre: Vocal jazz
Label: Westmont Records
Place: USA
Reviews: AllAboutJazz, JazzWeek, BebopSpokenHere
Listen: Deezer, Spotify, Youtube
"Blessed with a husky voice like Abbey Lincoln, and a flexibility a la Sarah Vaughan, singer Liz Terrell  delivers some earthy reads of standards that grab your attention"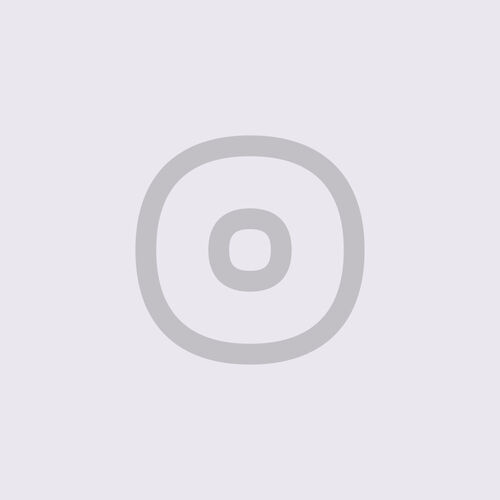 i-sef u-sef – Consistency
Genre: Nu jazz, beats, electronic
Label: Preference Records
Place: Ann Arbor, Michigan
Reviews: 
Listen: Bandcamp, Deezer, Spotify, Youtube
Elegant sound creations by Yousef El-Magharbel's bassoon and electronics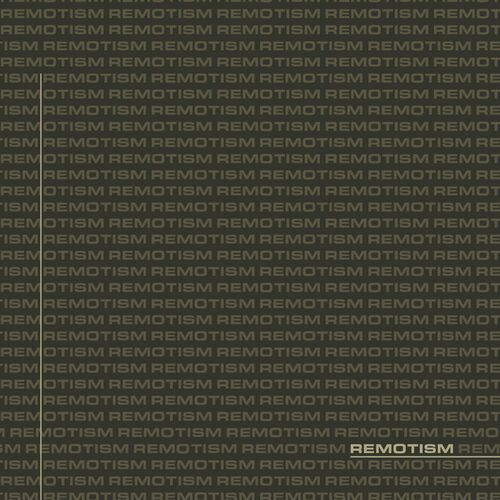 Local Talent, Projectwhatever – REMOTISM
Genre: Jazz-fusion
Label: Projectwhatever Records
Place: Toronto, Canada
Reviews: JazzFM
Listen: Bandcamp, Deezer, Spotify, Youtube
Rhythmic patterns and lyricism from Local Talent, a trio by pianist James Hill (aka Projectwhatever), Rich Brown (el.b) and Ian Wright (dr)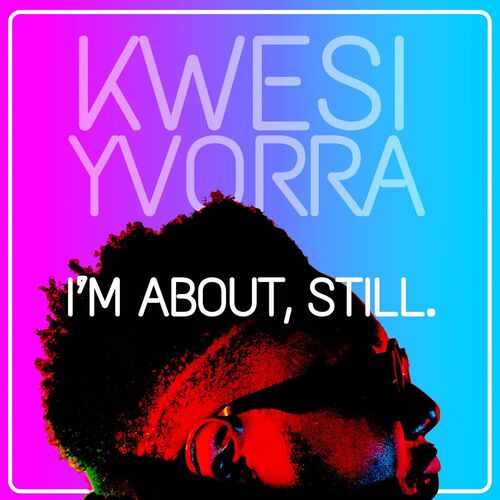 Kwesi Yvorra – I'm About Still
Genre: Soul/funk, rap/hip-hop, fusion
Label: Jazz Re:freshed
Place: London, UK
Reviews: Beatport
Listen: Bandcamp, Deezer, Spotify, Youtube
Drummer and producer Kwesi Yvorra and his collaborators, Giulio Granchelli, Andre Louis, Kwesi McIntosh and Ben Marc create their "afro-futurist" soundscapes, re-working on current Black Music styles. Guests are Heidi Vogel (Cinematic Orchestra), John Robinson (Scienz Of Life, MF DOOM), Greg B (Brahmulus) and Joshua Idehen (Sons of Kemet)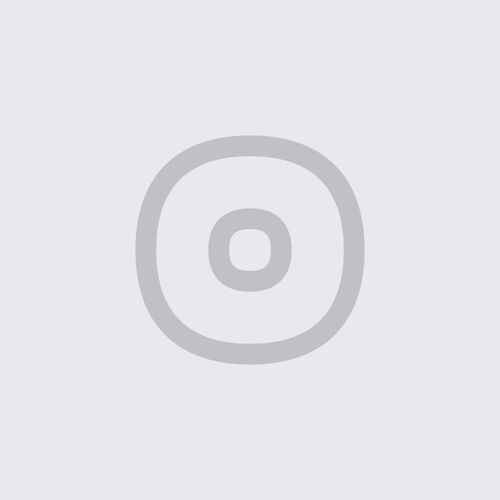 Nicolas Folmer – Breathe
Genre: Fusion, world
Label: Cristal Records
Place: France
Reviews: CristalRecords
Listen: Deezer, Spotify, Youtube
Trumpeter Nicolas Folmer continues to be inspired by Miles Davis'  electric period. The group includes Lucas Saint-Cricq (sax), Olivier Louvel (g), Philippe Bussonnet (b) Stéphane Huchard (dr), Michel Casabianca (perc, prog)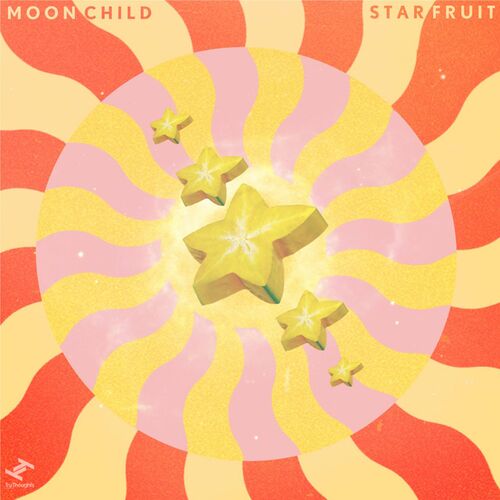 Moonchild – Starfruit
Genre: Neo-soul/alt.R&B
Label: Tru Thoughts
Place: Los Angeles, USA
Reviews: AlbumOfTheYear, PitchFork
Listen: Bandcamp, Deezer, Spotify, Youtube
Cool stuff by successful LA-trio Moonchild (Amber Navran, Andris Mattson, and Max Bryk), on their fifth album, featuring Lalah Hathaway, Alex Isley, Tank and The Bangas, Rapsody, Ill Camille, Mumu Fresh, Chantae Cann and Josh Johnson as guests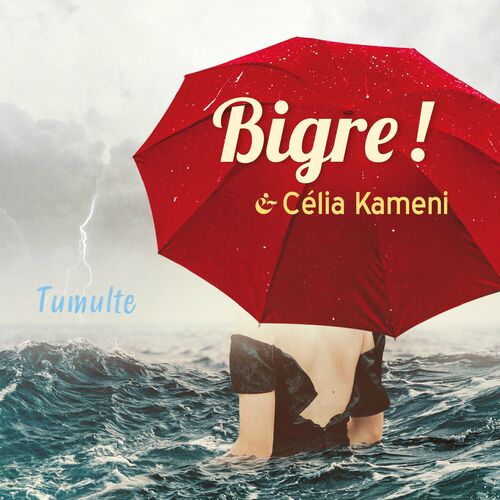 Bigre! & Celia Kameni – Tumulte (2021)
Genre: Latin jazz, big band, vocal jazz
Label: PIM Productions
Place: France
Reviews: PanierMusique
Listen: Bandcamp, Deezer, Spotify, Youtube
French songs, original compositions and Cuban rhythms by Bigre! big band and the sensual voice of Celia Kameni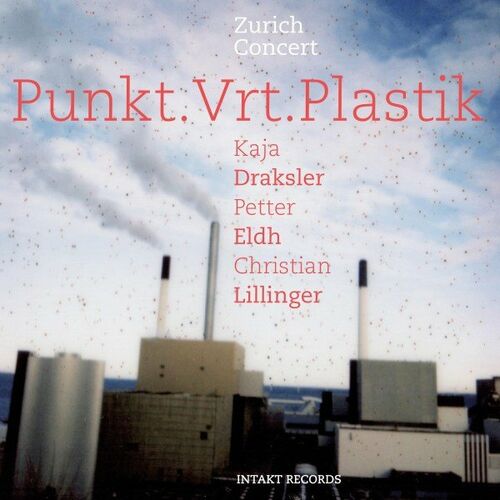 Kaja Draksler, Petter Eldh, Christian Lillinger – Punkt.Vrt.Plastik (Zurich Concert)
Genre: Avand-garde jazz
Label: Intakt Records
Place: Berlin, Germany
Reviews: JazzMessengers
Listen: Bandcamp, Deezer, Spotify
An acclaimed  piano-trio with unclear boundaries between compositions and improvisation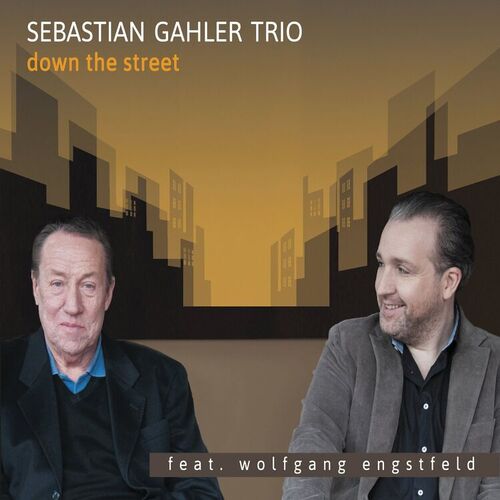 Sebastian Gahler & Wolfgang Engstfeld – Down the Street (2016/2022)
Genre: Contemporary jazz
Label: JazzSick Records
Place: Düsseldorf, DE
Reviews: JazzThing, SoulTrainOnLine
Listen: Deezer, Spotify
A beautiful mainstream jazz session by pianist Sebastian Gahler's trio, featuring also his mentor, saxophonist Wolfgang Engstfeld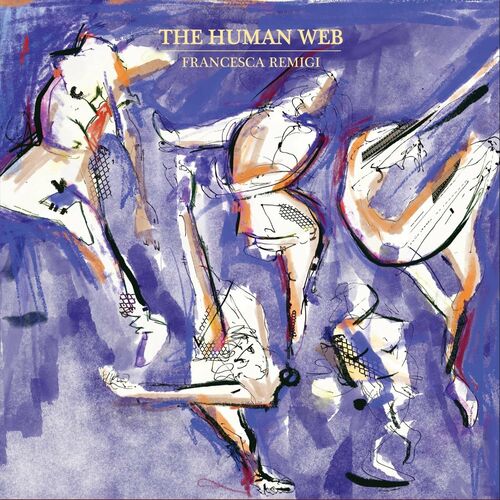 Francesca Remigi – The Human Web
Genre: Avand-garde/free jazz
Label: Habitable Records
Place: Bergamo, Italy
Reviews: MattDorel
Listen: Bandcamp, Deezer, Spotify, Youtube
Outstanding modern work by composer and drummer Francesca Remigi on her second album, this time criticizing social media.
Featuring Claire Parsons (voc, electr.), Federico Calcagno (bcl) and many more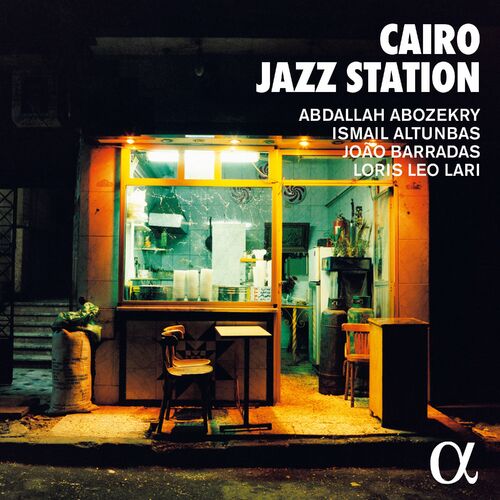 Abdallah Abozekry, Ismail Altunbas, João Barradas, Loris Leo Lari – Cairo Jazz Station
Genre: World jazz, Mediterranean
Label: Alpha Classics
Place: Bergamo, Italy
Reviews: OutHereMusic
Listen: Deezer, Spotify, Youtube
Four young musicians from Egypt, Turkey, Portugal and Italy blend Mediterranean traditional music with classical melodies and jazz improvisation
Find the Playlist below
More New Releases
VOCALISTS
TRUMPETERS
SAXOPHONISTS, CLARINETISTS, FLUTISTS
TROMBONISTS, TUBISTS
GUITARISTS
PIANISTS, KEYBOARDISTS
BASSISTS
DRUMMERS, PERCUSSIONISTS
VIBRAPHONISTS
Karl Ivar Refseth Trio – Devotion (Traumton)
VIOLINISTS, CELLISTS
HARMONICISTS, ACCORDIONISTS, BANDONEONISTS
HARPISTS
BIG BANDS, ORCHESTRAS, ENSEMBLES
GROUPS
BEATS, GROOVES & MOODS, SOUNDTRACKS, DJs, PRODUCERS
GREEK ARTISTS