A spring collection should be light and festive! Some new talents, blooming incessantly in the jazz gardens, have taken care of this! And it is guaranteed that, with such abundant knowledge, love and devotion, jazz's spring period can last forever! Let's indulge in a bit of grace and beauty!
Listen to the playlist on music streaming services
(missing two tracks)
All you need to know about the 24 albums contributing to the playlist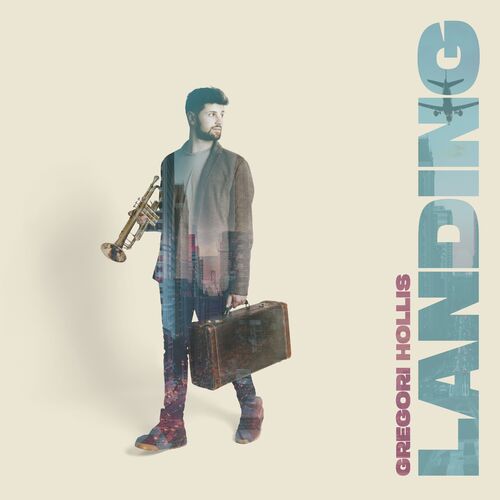 Gregori Hollis – Landing
Genre: Latin jazz
Label: Halley Supernova
Place: ΝΥ
Reviews: B-Ritmos
Listen: Deezer, Spotify, Youtube
An irresistible latin groove meets post-bop, on this debut album by trumpeter Gregori Hollis and his septet. Featuring Albert Carrique (fl, as), Kquimi Saigi (p), Pedro Campos (b), Arnau Figueras (dr), Ahyvin Bruno (latin perc), Ori Martínez (cga, timp)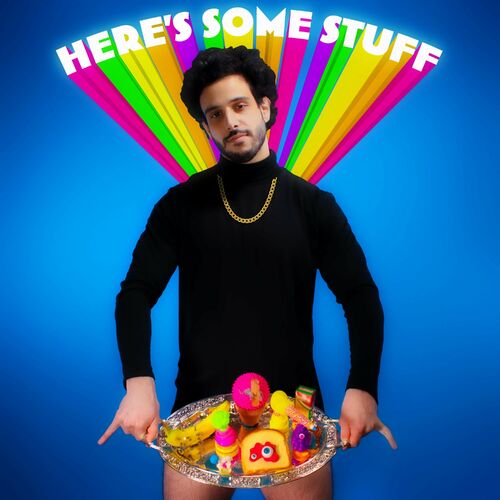 Sam Greenfield – here's some stuff
Genre: Smooth jazz, RnB/soul/funk, pop
Label: Sam Greenfield
Place: Philadelphia, Pennsylvania
Reviews: 
Listen: Bandcamp, Deezer, Spotify, Youtube
Diverse, entertaining program by saxophonist Sam Greenfield and his imaginative arrangements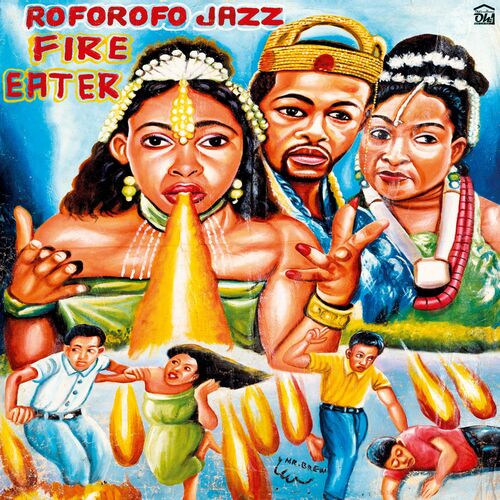 Roforofo Jazz – Fire Eater
Genre: Afrobeat, jazz rap/hip-hop
Label: OfficeHome Records
Place: Paris
Reviews: PanAfricanMusic
Listen: Bandcamp, Deezer, Spotify, Youtube
This 7-piece Roforofo Jazz band specializes in live entertainment!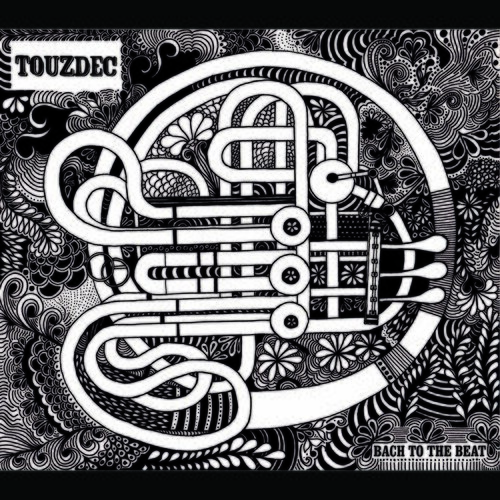 Touzdec – Bach to the Beat (2016)
Genre: Folk jazz
Label: LA TUYAUTERIE
Place: Paris
Reviews: KissKissBankBank
Listen: SoundCloud, Deezer, Spotify, Youtube
Touzdec, now available on streaming platforms, is a marching band combining the festive spirit of brass bands with contemporary rhythms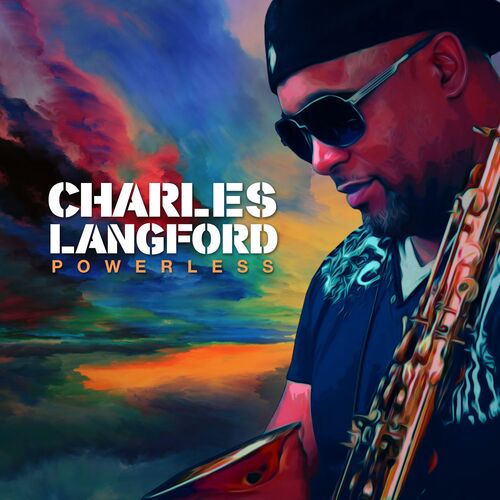 Charles Langford – Powerless
Genre: Smooth jazz, contemporary jazz
Label: Blue Canoe Records
Place: Los Angeles, CA
Reviews: Smooth-Jazz.de
Listen: Deezer, Spotify, Youtube
Saxophonist Charles Langford finds support from some veterans of the genre, such as Jimmy Haslip (b), Russell Ferrante (keys), Avery Sharpe (b) and others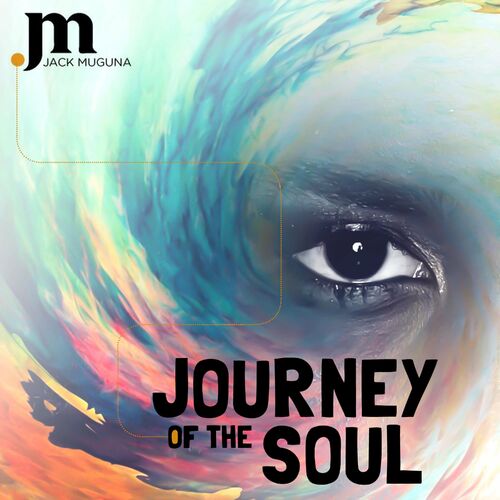 Jack Muguna – Journey Of The Soul
Genre: Afro-jazz, fusion, world
Label: Jack Muguna
Place: Kenya
Reviews: JazzSymphonic
Listen: Deezer, Spotify, Youtube
Jack Muguna's fusion style is mainly based on African rhythms & musicians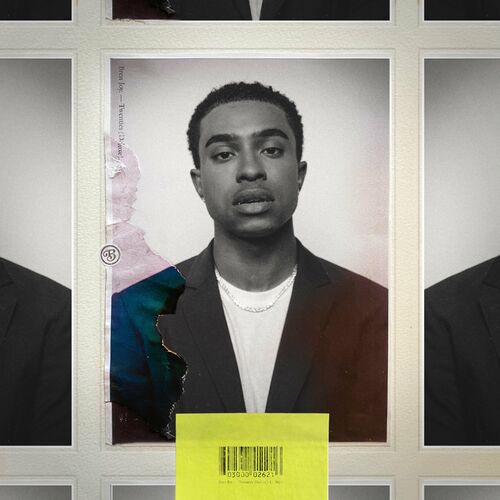 Bren Joy – Twenties (Deluxe)
Genre: Rnb, pop
Label: Warner Records
Place: Nashville, Tennessee
Reviews: RatedRnB, Sparky
Listen: Deezer, Spotify, Youtube
Bren Joy, rather nicely, addresses issues concerning his age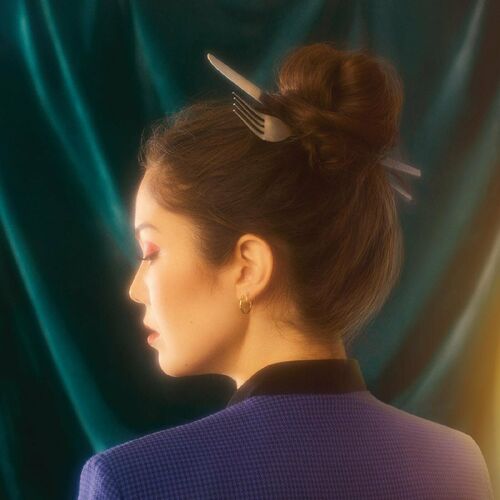 Really From – Really From
Genre: Jazz, indie
Label: Topshelf Records
Place: Boston, MA
Reviews: PitchFork, OurCultureMag
Listen: Bandcamp, Deezer, Spotify, Youtube
Really From is a quartet breaking the borderline between jazz and contemporary rock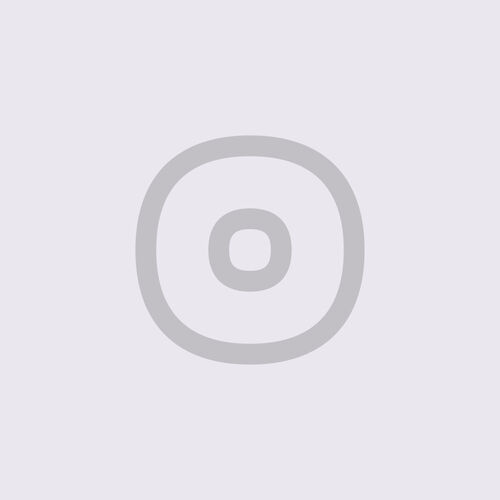 Jonathan Hulting-Cohen – Second Flight
Genre: Avant-garde, classical
Label: Innova
Place:
Reviews: Innova, UMass.edu
Listen: Deezer, Spotify, Youtube
Contemporary classical solo saxophone, by adroit Jonathan Hulting-Cohen, also on duets with Rudresh Mahanthappa, or others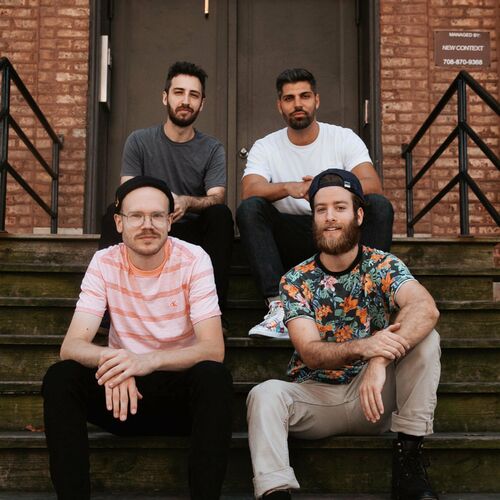 New Context – New Context
Genre: New Jazz
Label: New Context Productions
Place: Chicago
Reviews: JazzIz
Listen: Deezer, Spotify
A well-crafted case of – not as new anymore –  "new jazz", by drummer Ryan Lehrman,  Simon Dufour (as, fl), Doug Ferdinand (keys), Jackson Kidder (b) and  Brandon King (MC)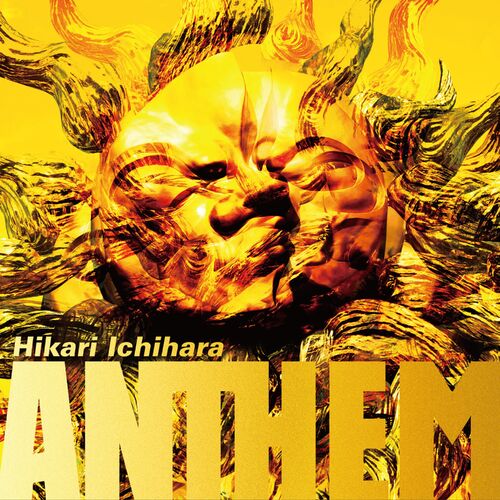 Hikari Ichihara – Anthem
Genre: Contemporary jazz, post-bop
Label: Days of Delight
Place: Japan
Reviews: DiskUnion
Listen: Deezer, Spotify
On her tenth album, 39 y.o. Hikari Ichihara does not sing;  instead, she focuses again, with her lyrical trumpet tone, on jazz and her own compositions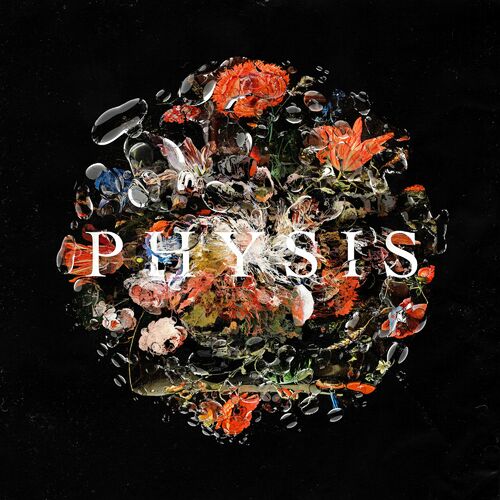 Daykoda – PHYSIS
Genre: Nu Jazz, hip-hop, electronic
Label: Beat Machine Records
Place: Milan, IT
Reviews: 
Listen: Bandcamp, Deezer, Spotify, Youtube
Working successfully with various partners, producer Daykoda expresses his ecological and spiritual concerns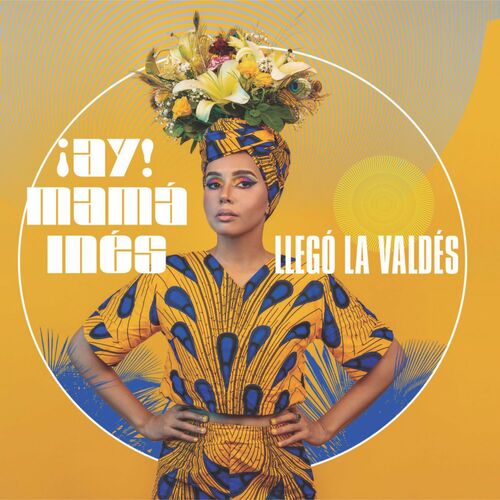 La Valdés – Ay! Mama Inés, Llegó la Valdés
Genre: Latin, Cuban, world, vocal
Label: Egrem
Place: Cuba
Reviews: RadioHavana
Listen: Deezer, Spotify, Youtube
With her juicy voice, the right temperament, and a well-sized band of experts, the award-winning La Valdés officially represents the Cuban tradition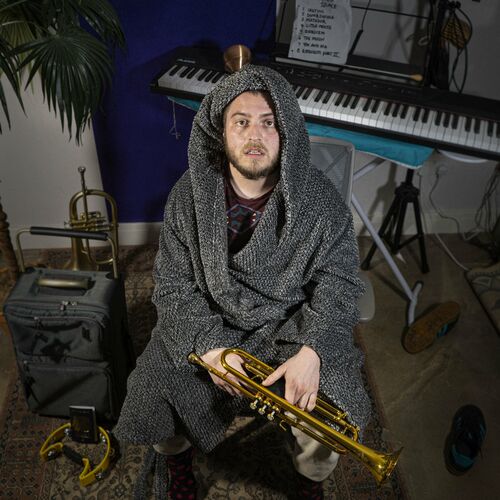 Jackson Mathod – Travels in a Confined Space
Genre: Latin jazz, jazz-hop, fusion
Label: Jax0n records
Place: UK
Reviews: VibeRating
Listen: Bandcamp, Deezer, Spotify, Youtube
Debut album by 28 y.o. trumpeter and producer Jackson Mathod who loves latin, classical music, and modern beats equally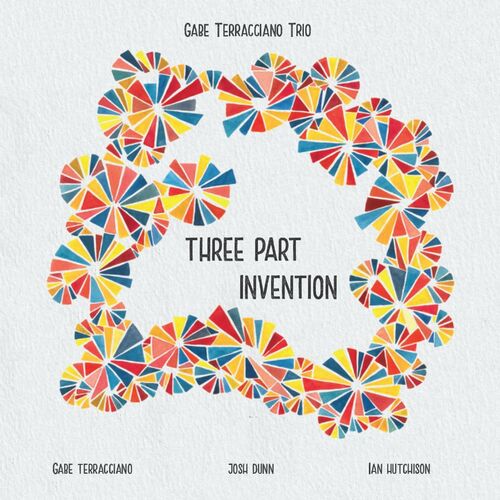 Gabe Terracciano Trio – Three Part Invention
Genre: Swing, classical
Label: Ligonia Records
Place: Brooklyn
Reviews: RepublicofJazz
Listen: Bandcamp, Deezer, Spotify, Youtube
Melodic crossover jazz from skillful violinist Gabe Terracciano's trio, featuring Josh Dunn (g) and Ian Hutchison (b)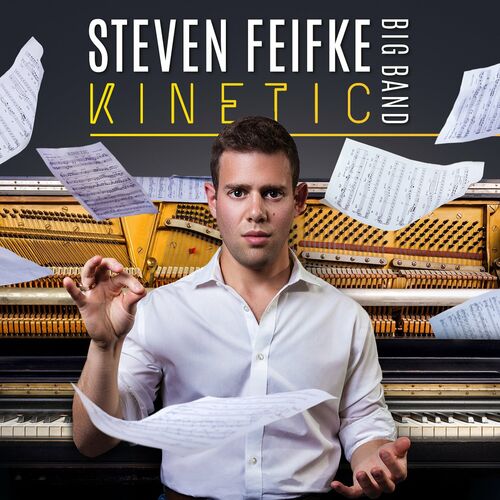 Steven Feifke – Kinetic
Genre: Contemporary jazz, big band
Label: Outside in Music
Place:
Reviews: OutsidInMusic, AllAboutJazz, GlideMagazine, BebopSpokenHere
Listen: Deezer, Spotify, Youtube
Hot, mainstream big band style, on a debut album by talented pianist, composer/arranger Steven Feifke and a bunch of remarkable young soloists:
Andrew Gould, Alexa Tarantino, Lucas Pino, Sam Dillon, Andrew Gutauskas (reeds) – Max Darché, John Lake, Benny Benack lll, Gabriel King Medd (tr/flg) – Robert Edwards, Jeffery Miller, Amando Vergaro, Jennifer Wharton (trb) – Alex Wintz (g) – Dan Chmielinski (b) – Jimmy Macbride, Ulysses Owens Jr., Bryan Carter, Joe Peri (dr). Guests are Alex LoRe (as), Veronica Swift (voc,  #4, #8)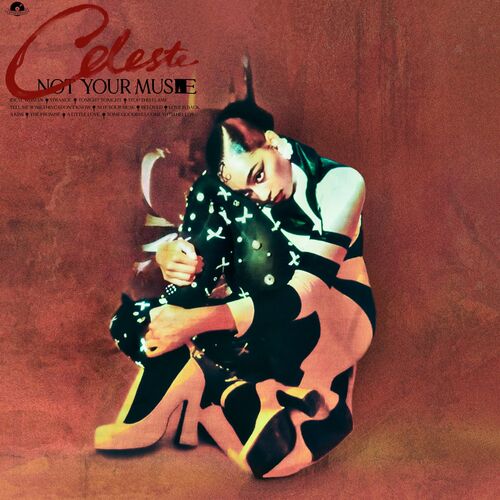 Celeste – Not Your Muse (Deluxe)
Genre: Pop, Soul
Label: Polydor
Place: UK
Reviews: TheGuardian, ClashMusic, MetaCritic
Listen: Deezer, Spotify, Youtube
With her distinctive voice, somewhere between Adele and Amy Winehouse, British-Jamaican Celeste made an impressive debut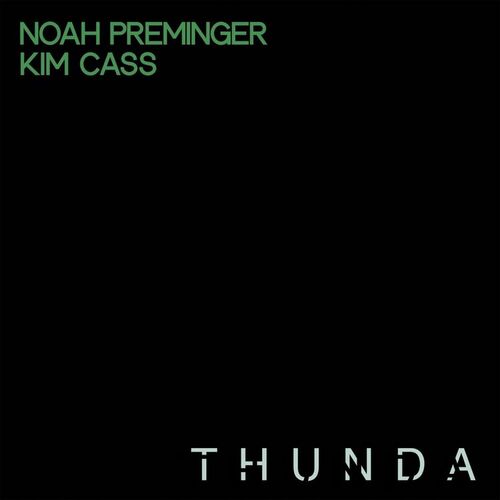 Noah Preminger & Kim Cass – Thunda
Genre: Modern jazz, avant-garde/free, electronic
Label: Dry Bridge Records
Place: NY
Reviews: AllAboutJazz
Listen: Bandcamp, Deezer, Spotify, Youtube
35 y.o. saxophonist Noah Preminger already has 16 personal albums. He is considered to be a notable member of the new jazz generation, dare I say following in the footsteps of Joe Lovano. His impeccable sound, technique, and creativity are best showcased in these "state of the art" duets, together with his frequent partner, bassist Kim Cass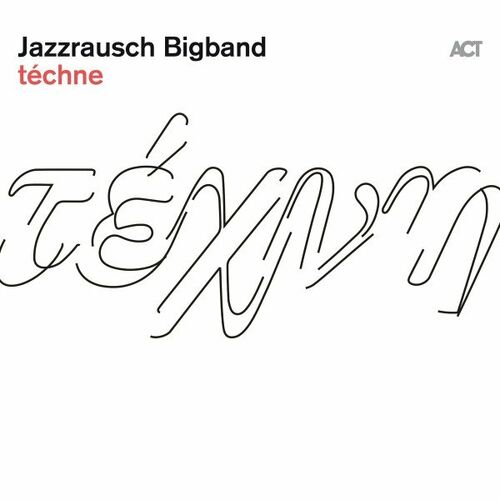 Jazzrausch Bigband – téchne
Genre:  Big band, techno, jazz
Label: ACT
Place: Munich, DE
Reviews: AllAboutJazz, JazzWise, ACTmusic, LondonJazzNews
Listen: Deezer, Spotify, Youtube
An established value in worldwide techno-jazz entertainment, Jazzrausch Bigband return with their fourth album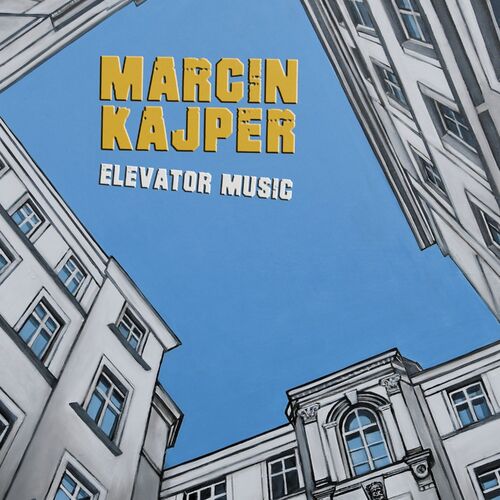 Marcin Kajper – Elevator Music
Genre:  Smooth jazz, contemporary jazz, fusion
Label: Marcin Kajper
Place: PL
Reviews: 
Listen: Deezer, Spotify, Youtube
While playing anything, saxophonist Marcin Kajper sounds substantial and expressive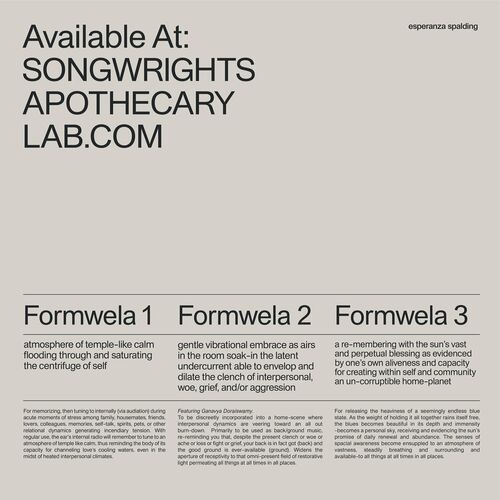 Esperanza Spalding – AVAILABLE AT SONGWRIGHTSAPOTHECARYLAB.COM
Genre:  Modern jazz, vocal
Label: Concord
Place:
Reviews: NYTimes, PitchFork
Listen: Deezer, Spotify, Youtube
Unique Esperanza Spalding has started SONGWRIGHTS APOTHECARY LAB and is currently working on the therapeutic side of her music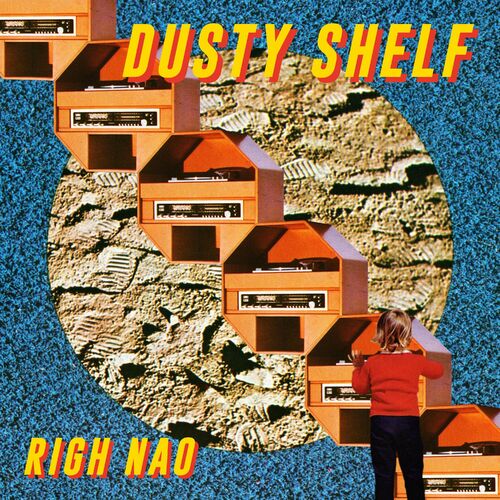 Righ Nao – Dusty Shelf
Genre: Instrumental Hip-Hop, Jazz-Hop, Beats
Label: Our Altered State
Place:
Reviews: OurAlteredState
Listen: Deezer, Spotify
When there is a basic background, a little inspiration, good taste, and a home studio, mixing can get creative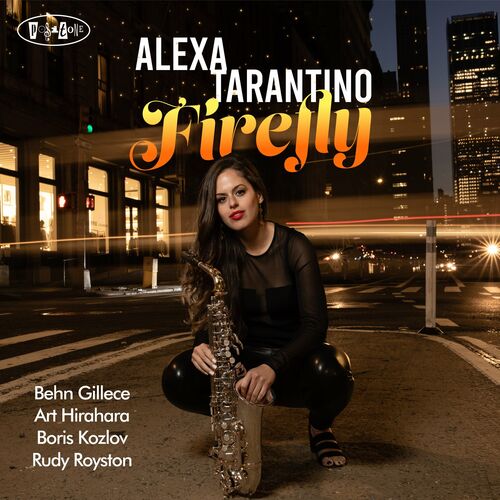 Alexa Tarantino – Firefly
Genre: Contemporary jazz
Label: Posi-Tone Records
Place: 
Reviews: AllAboutJazz, GlideMagazine
Listen: Deezer, Spotify, Youtube
Στο τρίτο της άλμπουμ, η καταξιωμένη πλέον Alexa Tarantino (as, fl, cl) εκδηλώνει εμφατικά την προσωπικότητά της, δεν παραλείπει δε, να δοκιμάσει και τα όριά της. Με τους Behn Gillece (vib), Art Hirahara (p), Boris Koslov (b), Rudy Royston (dr)
On her third album, the acclaimed Alexa Tarantino (as, fl, cl) emphatically expresses her personality,  occasionally pushing her limits. Featuring Behn Gillece (vib), Art Hirahara (p), Boris Koslov (b), Rudy Royston (dr)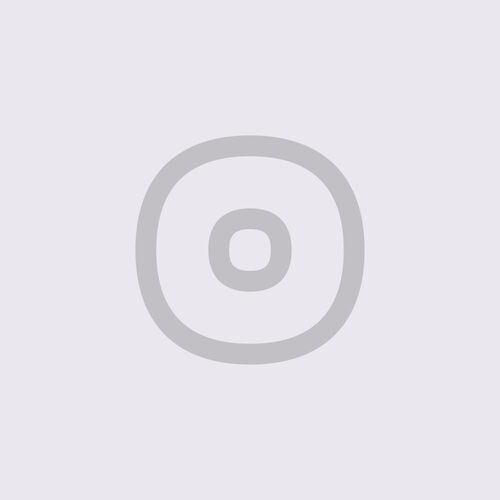 Charley Rose Trio – Charley Rose Trio
Genre: Modern jazz
Label: DELUGE
Place: France
Reviews: 
Listen: Deezer, Spotify, Youtube
Modern expressionist jazz without any stylistic constraints, by Charley Rose Trio, featuring Enzo Carniel (p, key-b), Ariel Tessier (dr) and Charley Rose (as)
Listen to the playlist on music streaming services
(misses two tracks)
More new releases are listed below
VOCALISTS
TRUMPETERS
SAXOPHONISTS, CLARINETISTS, FLUTISTS
Floating Points, Pharoah Sanders, London Symphony Orchestra – Promises

Abraham Burton, Lucian Ban – Blacksalt (Sunnyside)

(ft. Jeremy Pelt, Clark Gayton, ..)

[Orrin Evans, Peter Washington, Joe Farnsworth]

Binker Golding, Steve Noble, John Edwards – Moon Day
TROMBONISTS, TUBISTS
GUITARISTS
PIANISTS, KEYBOARDISTS
Dr. Lonnie Smith – Breathe (Blue Note)

Vijay Iyer, Linda May Han Oh, Tyshawn Sorey

–

Uneasy (ECM)

Sylvie Courvoisier, Ned Rothenberg, Julian Sartorius  – Lockdown (Clean Feed)

Irene Schweizer, Hamid Drake – Celebration (Intakt)

[Mark Isham, John B. Williams, Mike Clark]

(ft.

Horacio El Negro Hernandez, Donny McCaslin, Ole Mathisen, ..)

Emmanuel Lerouge, Nicolas Prost, Cédric Cyprien – Circle

Sven Hammond – Sphere (Virgin)
BASSISTS
DRUMMERS, PERCUSSIONISTS
Vinnie Colaiuta, Mark Isham – Hard Candy 

(ft. Eric Clapton, Jon Faddis, Isaac Delgado, ..)

(ft. Ashley Henry, George Crowley, Mark de Clive-Lowe, ..)

Thomas Strønen, Ayumi Tanaka, Marthe Lea – Bayou (ECM)
VIBRAPHONISTS
VIOLINISTS, CELLISTS
Dominique Pifarély Quartet – Nocturnes (Clean Feed)
HARMONICISTS, ACCORDIONISTS, BANDONEONISTS
HARPISTS
BIG BANDS, ORCHESTRAS, ENSEMBLES
GROUPS
(ft. Ron Miles, Keith Oxman, ..)

Jort Terwijn, Federico Calcagno, Daan Leever, Nick Thessalonikefs – Önder, Vol. 1

(ft. William Parker, Brian Blade ..)

Kaja Draksler, Petter Eldh, Christian Lillinger  – Somit (Intakt)

David Helbock, Sebastian Studnitzky, Arne Jansen – The New Cool (ACT)

Skarbø Skulekorps – Dugnad (Humbro)

Alder Ego – III (We Jazz)
BEATS, GROOVES & MOODS, SOUNDTRACKS, DJs, PRODUCERS
GREEK ARTISTS
---