While the cover-art of this collection is a creation of artificial intelligence and a careful look can provoke thoughts, the following playlist is entirely handmade, subject to personal taste and experience, aiming once again, through a systematic and laborious process, to adequately highlight the current status of human musical creativity. Because only in this way can we indulge fearlessly in the enjoyment of even the smallest detail that deliberately and repeatedly will stimulate our auditory perception..
Listen to the playlist here:
———————
---
All about the Albums taking part in the Playlist:
—————————————————-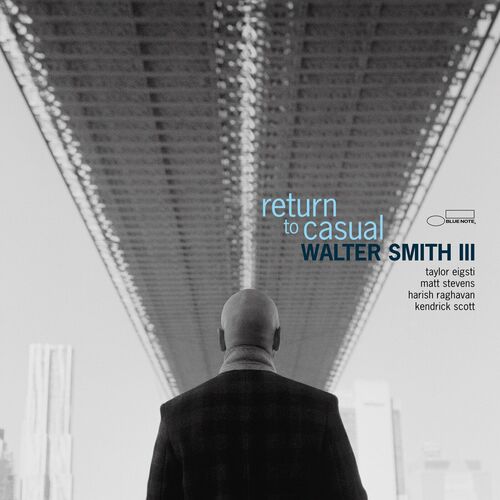 Walter Smith III – return to casual
Genre: Modern jazz, post-bop
Label: Blue Note
Place: New York
Reviews: Allmusic, BlueNote, AllAboutJazz, JazzWise, JazzTrail, …
Listen: Bandcamp, Deezer, Spotify, Youtube
42 y.o. saxophonist Walter Smith III, professor at Berklee College of Music, is signed to Blue Note, and with renowned collaborators, expresses with fidelity a now standard version of the modern jazz idiom.
Personnel:  Walter Smith III (ts), Taylor Eigsti (p, rh), Matt Stevens (g), Harish Raghavan (b), Kendrick Scott (dr), and Ambrose Akinmusire (tr), James Francies (rh) as guests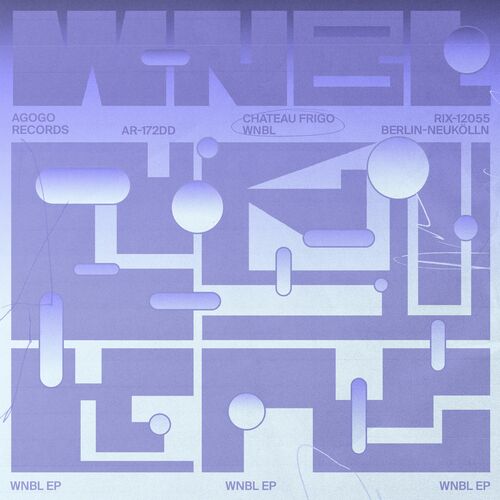 Wanubalé – wnbl
Genre: Jazz-hop
Label: Agogo Records
Place: Berlin, Potsdam, DE
Reviews: AgogoRecords
Listen: Bandcamp, Deezer, Spotify, Youtube
A nine-member band of young musicians who serve the genre exuberantly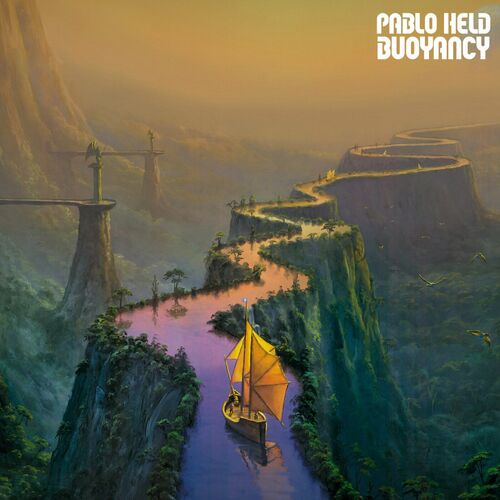 Pablo Held – Buoyancy
Genre: Modern jazz
Label: Hopalit Records
Place: Cologne, DE
Reviews: Marlbank
Listen: Bandcamp, Deezer, Spotify, Youtube
Mature compositions and a rare combination of piano and hammond organ, on the 16th album of the 37 y.o. acclaimed pianist and composer Pablo Held, with the support of Percy Pursglove (tr, flg), Kit Downes (org), Leif Berger (dr) and Norma Winstone (voc) as guest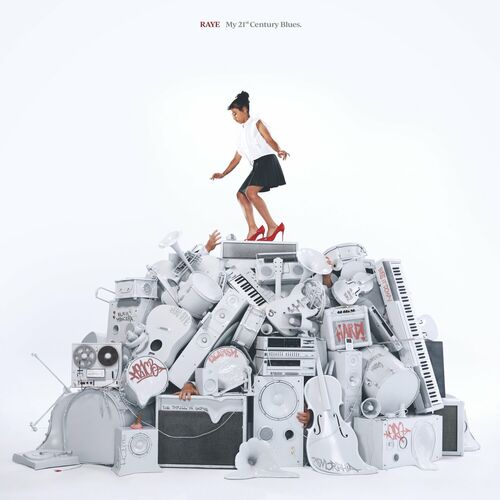 Raye – My 21st Century Blues
Genre: R&B, pop
Label: Human Re-Sources / The Orchard
Place: UK
Reviews: PitchFork, BeatsPerMinute, En.Wikipedia
Listen: Deezer, Spotify, Youtube
Multi-million-view successful 25 y.o. singer/songwriter Rachel Agatha Keen (AKA Raye) commands our attention with her honest, pretty songs and her expressive voice. Enjoy her also in a Tiny Desk Concert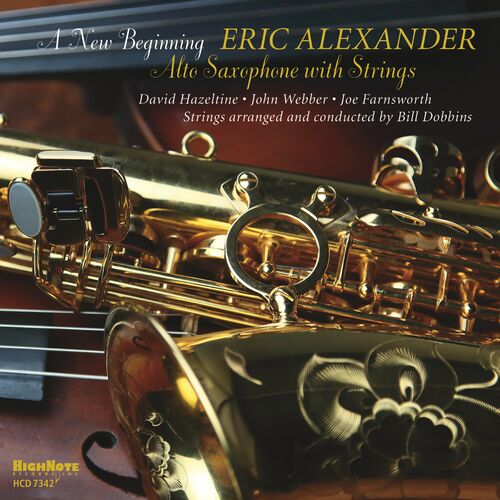 Eric Alexander – A New Beginning – Alto Saxophone with Strings
Genre: Contemporary mainstream jazz
Label: HighNote Records
Place: USA
Reviews: ChicagoJazz, MarlBank
Listen: Deezer, Spotify, Youtube
After over 30 years of exclusively pursuing a career as a tenor saxophonist, virtuoso Eric Alexander, taking advantage of the pandemic situation, tames the alto saxophone and shines in an – as straight ahead as ever – set of ballads with strings, arranged and conducted by Bill Dobbins, also featuring David Hazeltine (p), John Webber (b) and Joe Farnsworth (dr)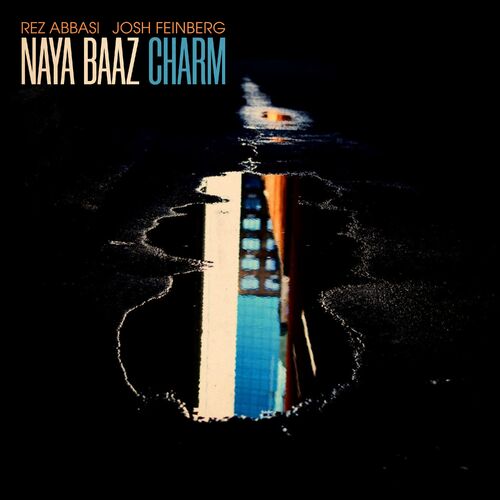 Naya Bazz, Rez Abbasi, Josh Feinberg – CHARM
Genre: World jazz
Label: Whirlwind Recordings
Place: New York / Pakistan
Reviews: EarShot
Listen: Bandcamp, Deezer, Spotify, Youtube
A charming quartet with guitar, sitar, five-string cello and drums, that moves along a delicate dividing line between two different musical worlds. Rez Abbasi (g), Josh Feinberg (sitar), Jennifer Vincent (vcl), Satoshi Takeishi (dr)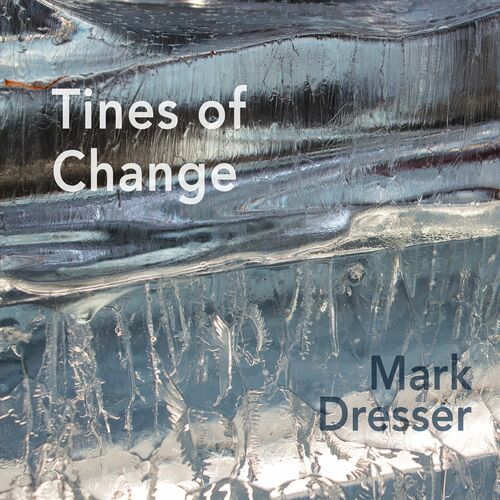 Mark Dresser – Tines for Change
Genre: Free jazz, experimental
Label: Pyroclastic Records
Place: San Diego, USA
Reviews: BassMusicianMagazine, AllAboutJazz, JazzViews
Listen: Bandcamp, Deezer, Spotify, Youtube
Incredible sonic richness by Mark Dresser, performing on a modified "Kent McLagan" double bass, aptly recorded by Dr. Alexandria Smith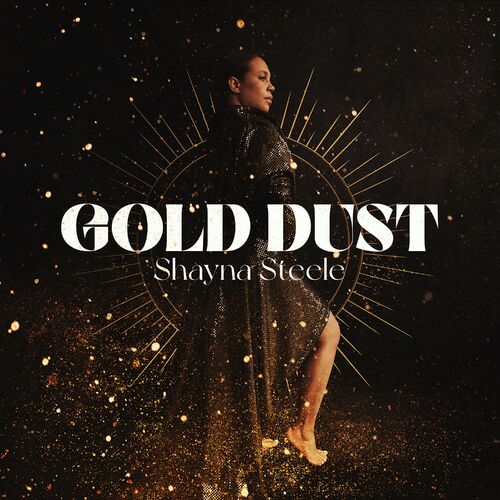 Shayna Steele – Gold Dust
Genre: R&b/soul, contemporary jazz
Label: Ropeadope
Place: New York
Reviews: BroadwayWorld, Ropeadope, MarlBank
Listen: Bandcamp, Deezer, Spotify, Youtube
A quality production by Shayna Steele (voc) and David Cook (p, keys), with several famous guests: Donny McCaslin (ts), Philip Dizack (tr), John Ellis (ts), Ron Blake (bs)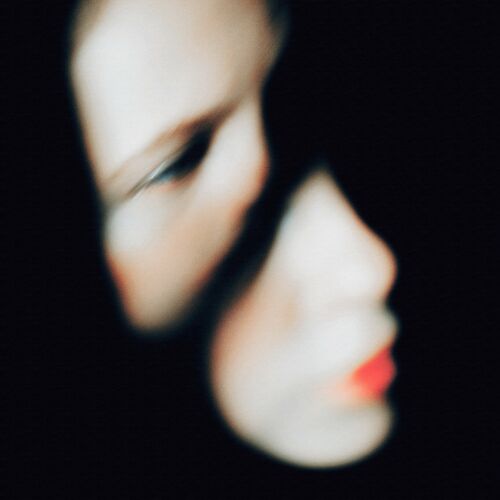 Selma Savolainen – Horror Vacui
Genre: Modern jazz, vocal jazz, alt.pop
Label: Whirlwind Recordings
Place: Helsinki, FI
Reviews: CultureJazz
Listen: Bandcamp, Deezer, Spotify, Youtube
Debut album by Selma Savolainen presenting her alternative songs elaborately arranged for jazz sextet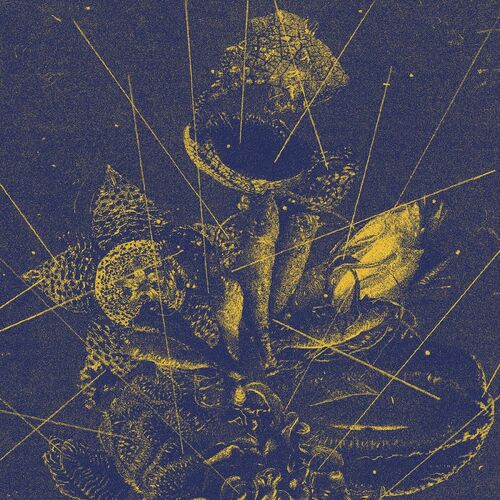 Lesley Mok – The Living Collection
Genre: Avant-garde jazz
Label: American Dreams Records
Place: Brooklyn, NY
Reviews: AllAboutJazz, JazzTrail, JazzSpeaks
Listen: Bandcamp, Deezer, Spotify, Youtube
Thoughtful and imaginative debut album by drummer/composer Lesley Mok and her ten-piece ensemble, featuring Adam O'Farrill (tr), Cory Smythe (p) et al.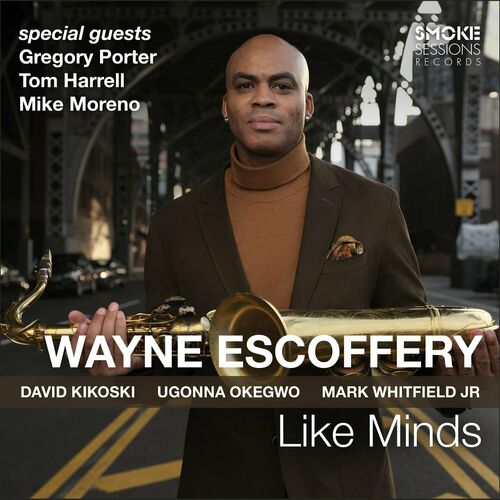 Wayne Escoffery – Like Minds
Genre: Post-bop
Label: Smoke Sessions Records
Place: New York
Reviews: JazzWise, TheJazzWorld, MakingAScene
Listen: Bandcamp, Deezer, Spotify, Youtube
With his personal visa on tradition and his big sound, Grammy awarded saxophonist Wayne Escoffery rightfully enjoys widespread recognition. Joining him are David Kikoski (p), Ugonna Okegwo (b) and Mark Whitfield Jr. (dr). Also featured are Gregory Porter (voc), Tom Harrell (tr), Mike Moreno (g) και Daniel Sadownick (perc)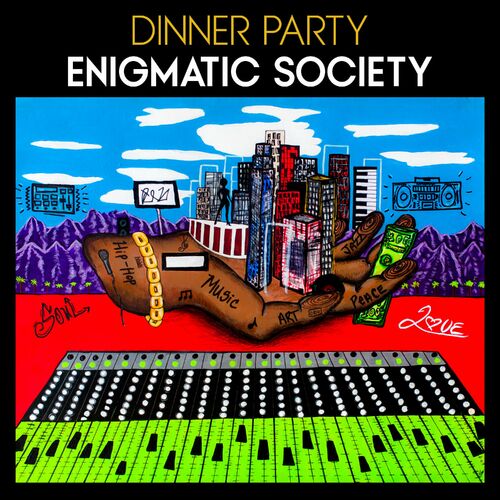 Dinner Party – Enigmatic Society
Genre: R&B/Pop/Hip-hop/Jazz
Label: Sounds of Crenshaw / EMPIRE
Place: New York
Reviews: AllMusic, PitchFork, Epigram
Listen: Deezer, Spotify, Youtube
Chill grooves by Dinner Party, a hybrid jazz supergroup featuring Kamasi Washington, Robert Glasper, Terrace Martin, and more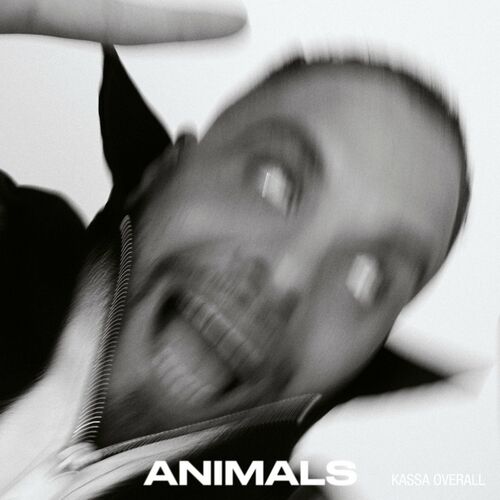 Kassa Overall – ANIMALS
Genre: Hip-hop, nu jazz
Label: Warp Records
Place: Seattle
Reviews: SlantMagazine, LoudAndQuiet
Listen: Bandcamp, Deezer, Spotify, Youtube
Cutting-edge jazz-hop from drummer and rapper Kassa Overall, featuring renowned collaborators from both sides, including Theo Coker (tr) and Vijay Iyer (p)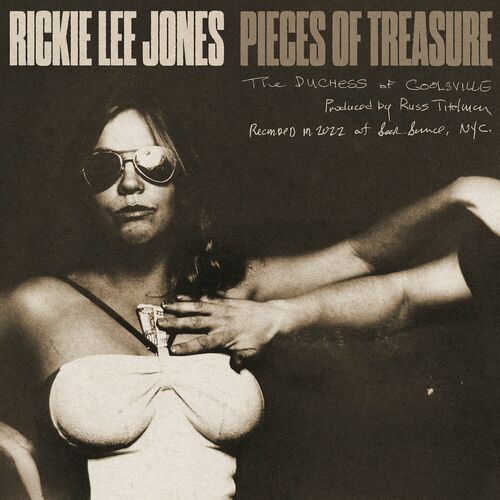 Rickie Lee Jones – Pieces of Treasure
Genre: Vocal jazz
Label: BMG Modern Recordings
Place: New York
Reviews: BroadwayWorld, PopMatters, LondonJazzNews
Listen: Deezer, Spotify, Youtube
Idiosyncratic interpretations of standards by the legendary Rickie Lee Jones, who here reminded us of Little Jimmy Scott. Featuring Gil Goldstein (arr.), Russell Malone (g), Mike Mainieri (vbr), David Wong (b) et.al.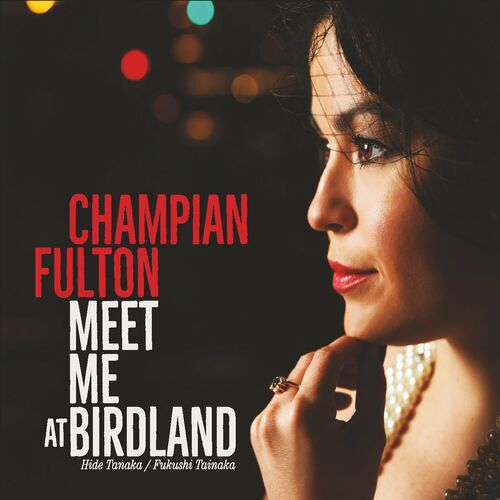 Champian Fulton – Meet Me at Birdland
Genre: Vocal jazz
Label: Champian Fulton
Place: Birdland, ΝΥ
Reviews: JazzSensibilities
Listen: Bandcamp, Deezer, Spotify, Youtube
Singer/pianist Champian Fulton captivates with her classy performances, live from the historic Birdland, supported by Hide Tanaka (b) and Fukushi Tainaka (dr)
---
M O R E   N E W   R E L E A S E S
In this section, you will find almost all the remaining new releases from April and May 2023, by well-known artists or labels, as well as other noteworthy cases. Moreover, this time we are introducing an extra playlist, without details, featuring selected tracks from the albums that follow.
Listen to it on DEEZER or YOUTUBE
————————————-
VOCALISTS
TRUMPETERS
SAXOPHONISTS, CLARINETISTS, FLUTISTS
TROMBONISTS, TUBISTS
GUITARISTS
PIANISTS, KEYBOARDISTS
BASSISTS
DRUMMERS, PERCUSSIONISTS
VIBRAPHONISTS
VIOLINISTS, CELLISTS
HARPISTS
HARMONICISTS, ACCORDIONISTS, BANDONEONISTS
BIG BANDS, ORCHESTRAS, ENSEMBLES
GROUPS
BEATS, DJs & PRODUCERS, GROOVES & MOODS, SOUNDTRACKS ..
FEATURING GREEK ARTISTS (visit keepjazzin.gr)