Five years have already passed since the launch of modernjazz.gr! 400.000 views and counting, I must thank all of you, especially those softbots that regularly visit our online music library to check the new jazz releases. I am thinking of throwing a "zoom" party someday, in case they want to come and chat about jazz!
For now, find below the usual playlist that refers to a period of two months (September – October). You can also compare it with "Remember November", a historic one of 2016, in order to draw some conclusions about whether and how much jazz, modernjazz.gr and, finally, all of us have changed in the last five years.
Best regards,
Imitonios
Listen to the playlist on music streaming services

All you need to know about the 18 albums contributing to the playlist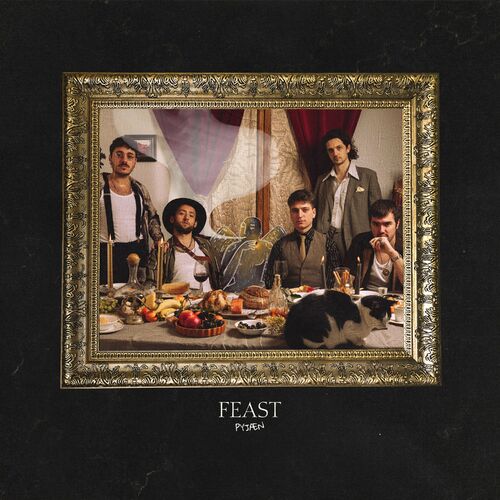 PYJÆN – Feast
Genre: Jazz-hop, fusion
Label: DeepMatter Records
Place: London, UK
Reviews: 
Listen: Bandcamp, Deezer, Spotify, Youtube
PYJÆN makes smart grooves with diligent orchestrations, leaving room for soli.
Dani Diodato (g), Dylan Jones (tr), Ben Vize (sax, keys), Benjamin Crane (b), Charlie Hutchinson (dr) and guests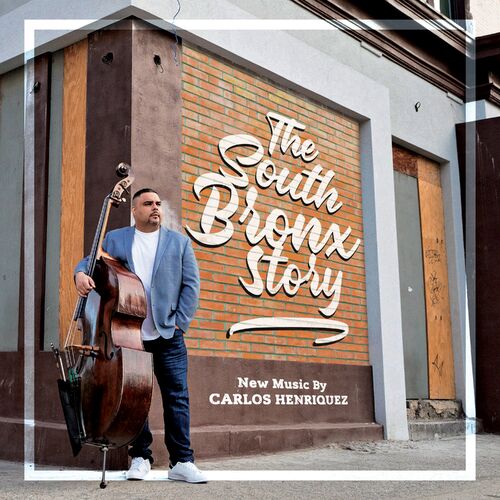 Carlos Henriquez – The South Bronx Story
Genre: Latin jazz
Label: Tiger Turn
Place: New York
Reviews: Downbeat, MakingAScene, BassMagazine
Listen: Deezer, Spotify, Youtube
Contemporary Latin jazz at its best, by Carlos Henriquez, (the bassist of Lincoln Jazz Orchestra) and an elite soloists, namely Terell Stafford (tp), Robert Rodriguez (tp), Melissa Aldana (ts), Marshall Gilkes (tb), Robert Rodriguez (p), Anthony Almonte (perc), Obed Calvaire (dr), Jeremy Bosch (voc., fl.)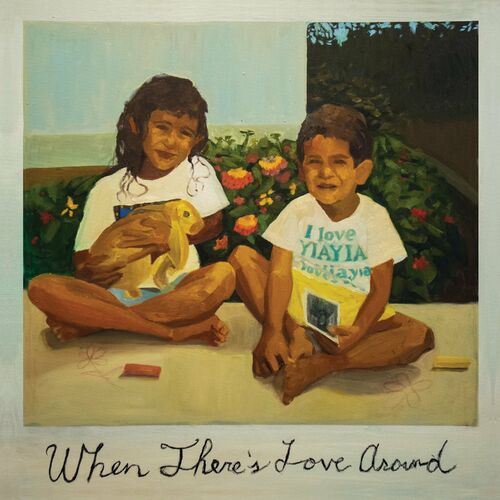 Kiefer – When There's Love Around
Genre: Jazz-hop, new jazz, electronic
Label: Stones Throw
Place: Los Angeles, CA
Reviews: StonesThrow, TrebleZine
Listen: Bandcamp, Deezer, Spotify, Youtube
21st century's cool jazz thrives on the West Coast, undoubtedly due to tradition.
Let's relax with Grammy winner pianist/producer Kiefer Shackelford, his friends DJ Harrison (dr, keys, g), Andy McCauley (el.b, g), Josh Johnson (as), Will Logan (dr), Sam Wilkes (b) and others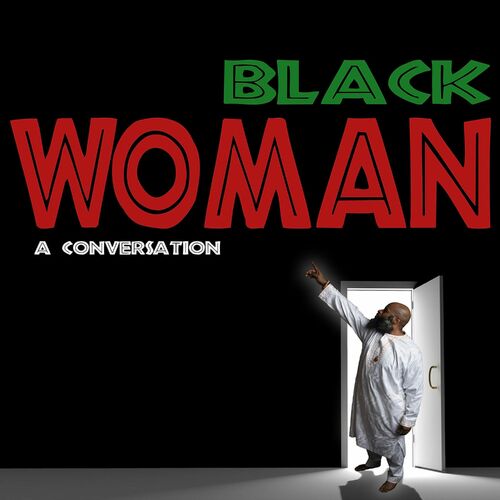 Sharp Radway – Black Woman (A Conversation)
Genre: Contemporary jazz
Label: Radway Music Inc
Place: Brooklyn, NY
Reviews: 24-7PressRelease
Listen: Deezer, Spotify, Youtube
Βeautiful moments in a traditional style, by pianist Sharp Radway, who pays tribute to the "Black Woman".
Featuring Camille Thurman (ts, fl), Endea Ownes (b), Camille Gainer-Jones (dr) and many guests, such as James Spaulding (as, fl), Candido Camero (perc), Duane Eubanks (tp), Shenel Johns (voc.) Cynthia Soriano (voc), Mama Kathy English Holt (spoken word)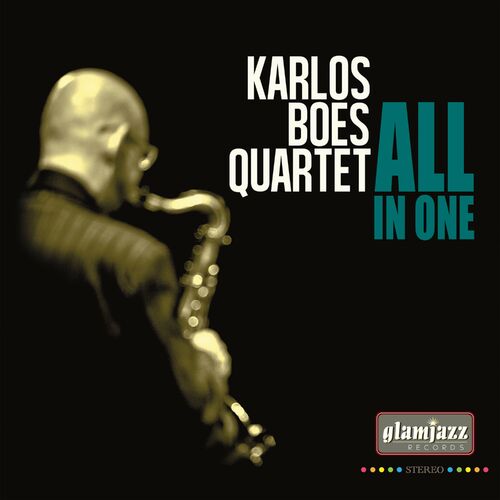 Karlos Boes Quartet – All In One
Genre: Straight-ahead jazz
Label: Glamjazz Records
Place: Germany
Reviews: ClubDesBelugas
Listen:  Deezer, Spotify, Youtube
Well-played straight-ahead jazz, by members of the larger nu-jazz band Club Des Belugas:
Karlos Boes (ts, ss, fl), Detlef Hoeller (g), Roman Babic (p), Kai Uwe Struwe (b), Mickey Neher (dr)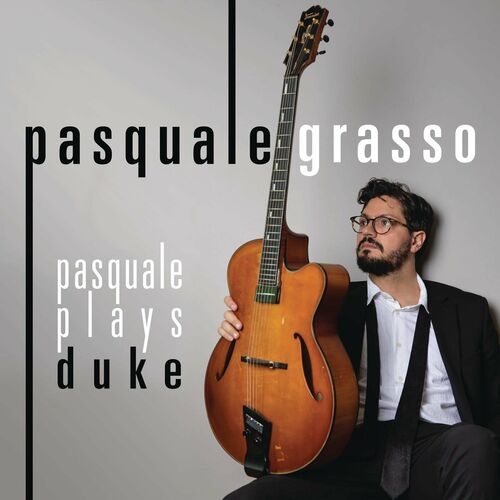 Pasquale Grasso – Pasquale Plays Duke
Genre: Straight-ahead jazz
Label: Masterworks
Place: New York
Reviews: DownBeat, JazzGuitarToday
Listen: Deezer, Spotify, Youtube
This time, skillful guitarist Pasquale Grasso analyzes Duke Ellington, with the help of Ari Roland (b) and Keith Balla (dr), also featuring vocalists Sheila Jordan (93 y.o. ) and the amazing 23 y.o. Samara Joy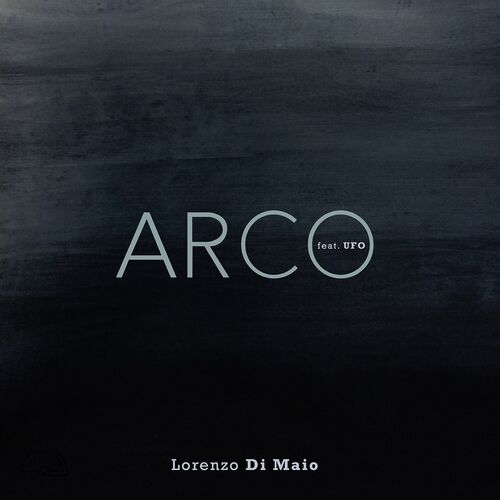 Lorenzo Di Maio – Arco
Genre: Modern jazz
Label: Igloo Records
Place: Brussels
Reviews: IglooRecords, JazzHalo
Listen: Deezer, Spotify, Youtube
Guitarist Lorenzo Di Maio's mostly lyrical compositions are enriched with the special colors of a string quartet.
Featuring Sam Gerstmans (b), Antoine Pierre (dr) και το Ensemble UFO (Ultra Foniiki Orchestra: Maritsa Ney (vl), Martin Lauwers (vl), Marie Ghitta (vla), Marine Horbaczewski (vlc))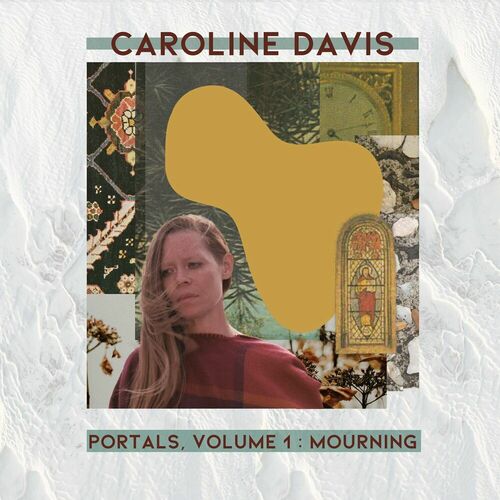 Caroline Davis – Portals, Vol. 1: Mourning
Genre: Modern Jazz
Label: Sunnyside
Place: Brooklyn, NY
Reviews: JazzTrail, JazzTimes
Listen: Bandcamp, Deezer, Spotify, Youtube
Modern jazz assumes the character of contemporary chamber music, by saxophonist/composer Caroline Davis (as), who manages to turn her grief and her inner world into creative inspiration. Featuring Marquis Hill (tr), Julian Shore (p), Chris Tordini (b), Allan Mednard (dr), plus a string quartet, consisting of soloist Mazz Swift (vl) and Josh Henderson (vl), Joanna Mattrey (vla), Mariel Roberts (vlc)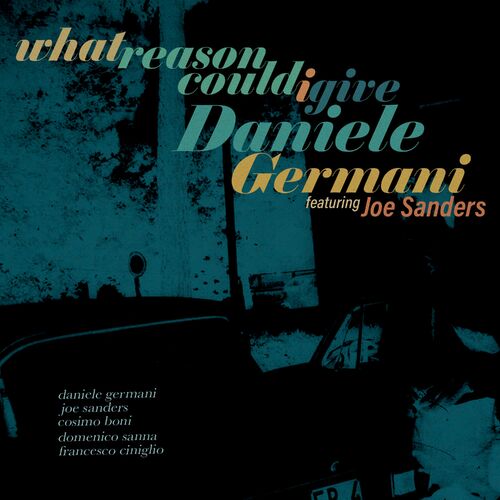 Daniele Germani – What Reason Could I Give
Genre: Modern Jazz
Label: Fresh Sound New Talent
Place: NY/Arezzo, Italy
Reviews: FreshSoundRecords
Listen: Deezer, Spotify, Youtube
With his charming dark sound on alto saxophone, Daniele Germani, keeping it cool, dexterously expresses his rich musical ideas, together with Cosimo Boni (tr), Domenico Sanna (p), Joe Sanders (b)  and Francesco Ciniglio (dr)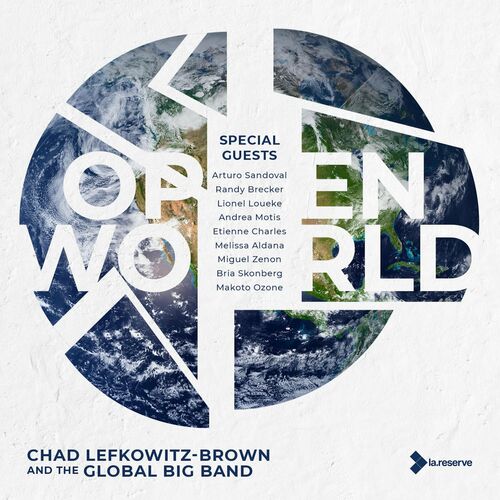 Chad Lefkowitz-Brown – Open World
Genre: Mainstream jazz, big band
Label: La Reserve Records
Place: New York
Reviews: AllAboutJazz
Listen: Deezer, Spotify, Youtube
Tenor saxophone champion, popular Chad Lefkowitz-Brown with 250,000 followers, sets up an online, "Global Big Band" with standard repertoire and famous guests, such as Arturo Sandoval, Randy Brecker, Andrea Motis, Lionel Loueke, Bria Skonberg, Etienne Charles, Miguel Zenón, and Melissa Aldana, as soloists.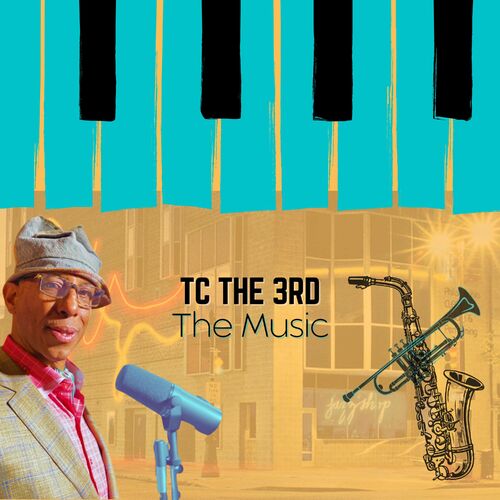 TC THE 3rd – THE MUSIC
Genre: Vocal Jazz
Label: JAZZ A GRAM RECORDS
Place: Harlem, NY (?)
Reviews: 
Listen: Deezer, Spotify, Youtube
A bop vocalist with a distinctive voice and rich history, William William Theodore Carney III has also helped some renowned musicians to grow. JD Allen (ts), Josh Evans (tp), Curtis Lundy (b), and Rodney Kendrick (p) probably play with him on this recording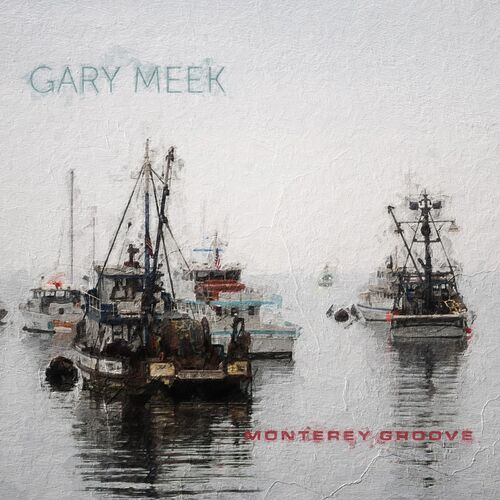 Gary Meek – Monterey Groove
Genre: Smooth jazz, fusion
Label: Autumn Hill Records
Place: Northern California
Reviews: AllAboutJazz, MakingAScene
Listen: Deezer, Spotify, Youtube
Experienced saxophonist (and keyboardist) Gary Meek reminds us of the '80s – '90s carefreeness, along with Michael Lent (g), Robert Wider (b), Skylar Campbell (dr), and some of his longtime collaborators, Dave Weckl (dr), Airto Moreira (perc) and Flora Purim (voc) as guests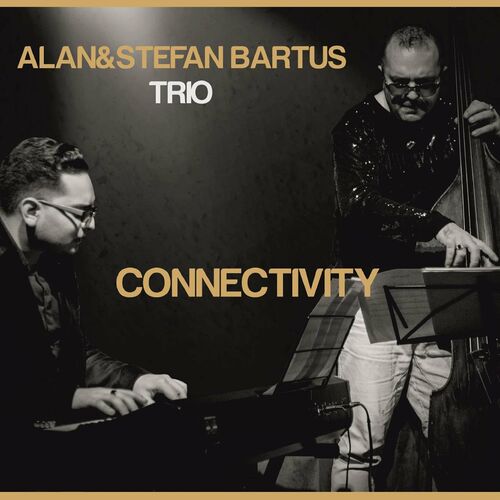 Alan & Stefan Bartus Trio – Connectivity
Genre: Post-bop
Label: Pavian records
Place: Slovakia
Reviews: ArtistCamp
Listen: Deezer, Spotify, Youtube
A piano trio playing renditions of standards and original compositions, by 20 y.o. pianist Alan Bartus, who follows in his father's, double-bass player's Stefan Bartus footsteps in maturity and expertness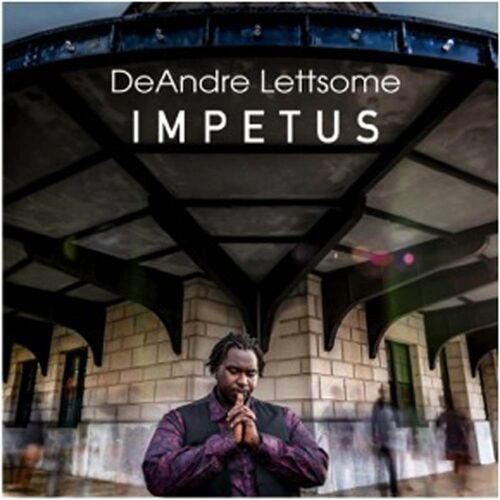 DeAndre Lettsome – Impetus
Genre: Contemporary jazz, post-bop
Label: Bold City Records
Place: Florida
Reviews: BoldCityMusic, TheJacksonvilleMusicExperience
Listen: Deezer, Spotify, Youtube
With the knowledge of the past and the impetus and the fresh ideas of youth, DeAndre Lettsome's alto saxophone draws our attention.
Featuring Joshua Bowlus (p), Ricky Ravelo (b) or Jonathan Baptiste (b), John Lumpkin (dr)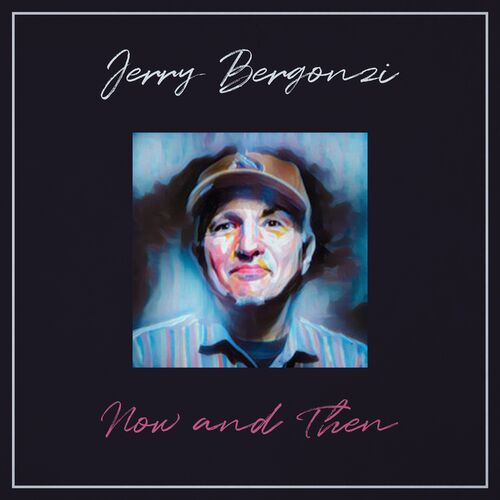 Jerry Bergonzi – Now and Then
Genre: Modern jazz, post-bop
Label: amm
Place:
Reviews: 
Listen: Deezer, Spotify, Youtube
74 y.o. Jerry Bergonzi is a tireless worker, on the evolution of jazz language and the art of saxophone playing.
Ft. Phil Grenadier (tp), Plamen Karadonev (p), Matt Stavrakas (b), Luther Gray (dr)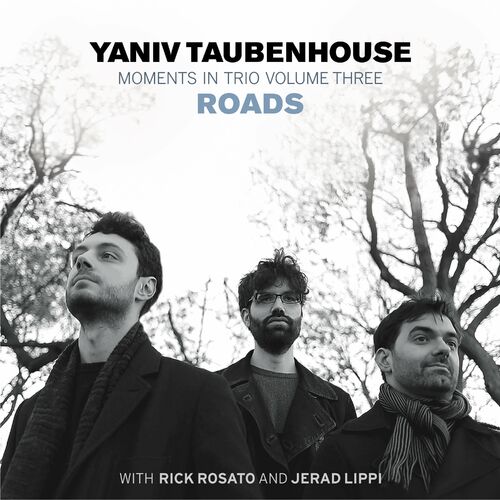 Yaniv Taubenhouse – Moments in Trio III – Roads
Genre: Contemporary jazz, post-bop
Label: Fresh Sound New Talent
Place: 
Reviews: AllAboutJazz, FreshSoundRecords
Listen: Deezer, Spotify, Youtube
Another piano trio with a modern perspective on standards and some interesting original compositions,  by Yaniv Taubenhouse (p), Rick Rosato (b) and Jerad Lippi (dr)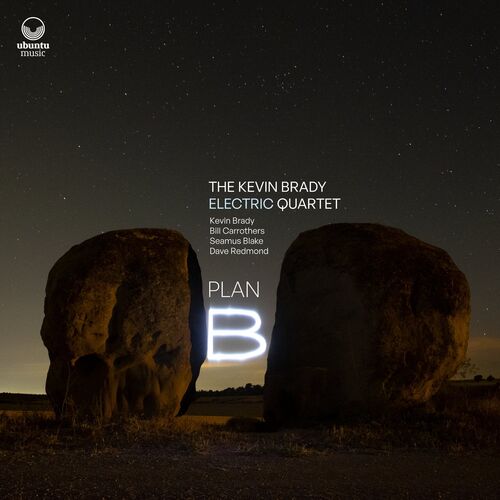 The Kevin Brady Electric Quartet – Plan B
Genre: Post-bop, fusion
Label: Ubuntu Music
Place:
Reviews: WeAreUbuntuMusic, LondonJazzNews
Listen: Deezer, Spotify, Youtube
Drummer Kevin Brady's electric quartet sound is fast, flexible and dynamic.
Featuring the notable Seamus Blake (ts), Bill Carrothers (f.rh) and Dave Redmond (el.b)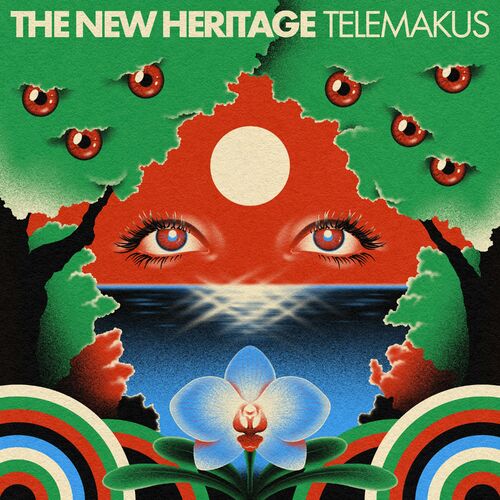 Telemakus – The New Heritage
Genre: Jazz-hop
Label: Radio Juicy
Place: Northern California/Germany
Reviews: 
Listen: Bandcamp, Deezer, Spotify, Youtube
An exemplary album of the jazz-hop genre, by the self-taught young pianist and talented producer Telemakus, in online collaboration with musicians from 11 different countries
Listen to the playlist here:

A list of more new releases from well-known artists and record companies,
as well as others that have received attention (links to Deezer)
VOCALISTS
TRUMPETERS
SAXOPHONISTS, CLARINETISTS, FLUTISTS
TROMBONISTS, TUBISTS
GUITARISTS
PIANISTS, KEYBOARDISTS
BASSISTS
DRUMMERS, PERCUSSIONISTS
VIBRAPHONISTS
VIOLINISTS, CELLISTS
HARMONICISTS, ACCORDIONISTS, BANDONEONISTS
HARPISTS
BIG BANDS, ORCHESTRAS, ENSEMBLES
GROUPS
(Eddie Henderson, David Weiss, Donald Harrison, Billy Harper, George Cables, Cecil McBee, Billy Hart)

(Stephan Crump, Kris Davis, Eric Mcpherson)

Mats-Up – Ivovo (u n i t)

(ft. Joe Bent, Sara Cashwell, ..)

Das Kondensat – 2 (WhyPlayJazz)

The Workshop, Stéphane Payen – Extensions (Onze Heures Onze)

Osoo – Shade Under Your Hands
BEATS, GROOVES & MOODS, SOUNDTRACKS, DJs, PRODUCERS
GREEK ARTISTS