Recording Academy has already announced the 63rd Grammy Awards Nominees and, as the year is coming to its end, playlists and collections like "Ten Best Albums Of 2020" will soon be published everywhere.
Here you will find a plain, informative playlist that consists exclusively of all the nominated tracks, or selected tracks from nominated albums in the fields of Jazz, Latin Jazz, Composition and Arrangement. Some R&B, Hip-hop, or Global nominations are also included since they are jazz-related.
Then, a concise catalog follows, to let you easily navigate to the glamorous world of the Grammys. You may notice that:
– The seven albums of Ambrose Akinmusire, John Beasley, Arturo O'Farrill, Christian Sands, Remy Le Boeuf, Jeremy Levy Jazz Orchestra and Jacob Collier, that have been presented in the previous 2020 collections of modernjazz.gr, appear here with a cover photo.
– The ones with the bold writing and the link (to Deezer) had been included in the catalogs that accompany each MJ collection.
– The rest nominations are copy/paste ready for any appropriate use.
Listen to the forty track playlist below

---
2021 Jazz Grammy Nominations (full list)
11. Best Contemporary Instrumental Album
Christian Scott Atunde Adjuah – AXIOM
Jon Batiste – CHRONOLOGY OF A DREAM: LIVE AT THE VILLAGE VANGUARD
Black Violin – TAKE THE STAIRS
Grégoire Maret, Romain Collin, Bill Frisell – Americana
Snarky Puppy – LIVE AT THE ROYAL ALBERT HALL
31. Best Improvised Jazz Solo
32. Best Jazz Vocal Album
33. Best Jazz Instrumental Album
34. Best Large Jazz Ensemble Album
35. Best Latin Jazz Album
62. Best Instrumental Composition
PLUMFIELD, Alexandre Desplat, composer
(Album: Alexandre Desplat – Little Women)
SPUTNIK, Maria Schneider, composer
(Album: Maria Schneider – DATA LORDS) (n/a)
BABY JACK, Arturo O'Farrill, composer
Arturo O'Farrill, The Afro Latin Jazz Orchestra – Four Questions
2020 Jazz Releases, Vol. IIΙ
63. Best Arrangement, Instrumental or A Cappella
BATHROOM DANCE, Hildur Guðnadóttir, arranger
(Album: Hildur Guðnadóttir – Joker)
LIFT EVERY VOICE AND SING, Alvin Chea & Jarrett Johnson, arrangers
(Single: Jarrett Johnson, feat. Alvin Chea – LIFT EVERY VOICE AND SING)
DONNA LEE, John Beasley, arranger
John Beasley – MONK'estra Plays John Beasley
2020 Jazz Releases, Vol. V

64. Best Arrangement, Instruments and Vocals
ASAS FECHADAS, John Beasley & Maria Mendes, arrangers
(Album: Maria Mendes, feat. John Beasley & Orkest Metropole – Close to Me)
DESERT SONG, Erin Bentlage, Sara Gazarek, Johnaye Kendrick & Amanda Taylor, arrangers
(Single: Säje – DESERT SONG)
FROM THIS PLACE, Alan Broadbent & Pat Metheny, arrangers
(Album: Pat Metheny – FROM THIS PLACE)
HE WON'T HOLD YOU, Jacob Collier, arranger
(Single: Jacob Collier, Rapsody – HE WON'T HOLD YOU)
SLOW BURN, Talia Billig, Nic Hard & Becca Stevens, arrangers
(Album: Becca Stevens  – WONDERBLOOM)
SOME MORE NOMINEES, IN OTHER CATEGORIES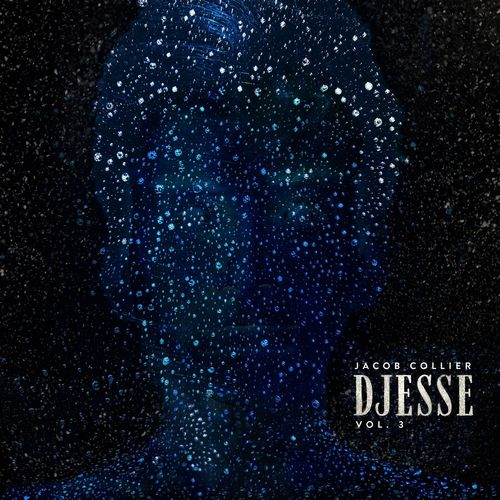 Jacob Collier – DJESSE VOL.3
(Category 2: Album Of The Year)
2020 Jazz Releases, Vol. V